We've all heard of the island of Bali in Indonesia.
It's one of the world's most exotic travel destinations. The beaches, nature, and greenness are heavenly, and this imagery is the first thing that comes to mind when one thinks of "Indonesia."
Another fascinating component of Bali is its fauna, with the Komodo dragon being its most famous species. The dragon has been named the largest lizard, and the deadly venom in its saliva makes it one of the most lethal predators in the world.
In this article, we'll introduce you to Indonesian animal words that will help you talk about the variety of unique animals that live in Indonesia as well as the most common animals abroad. Orangutans, Sumatran tigers, Bali starlings…these animals, and many more, will make for an appealing conversation topic during your next trip to Indonesia. 
Without further ado, let's get right into it.
Table of Contents
1. At Home (Pets)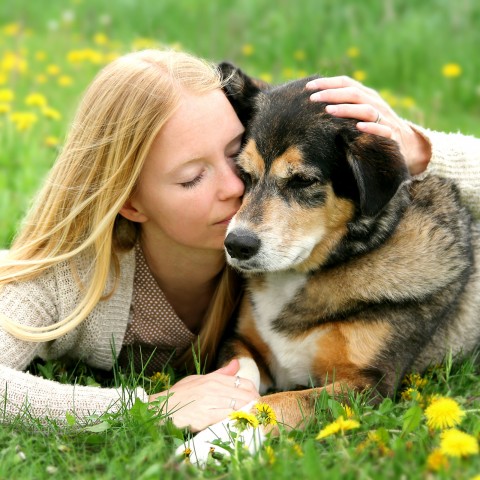 Raising pets is not as common in Indonesia as it is in the West. Housepets are an expense that the majority of the population cannot afford; their main concern is putting food on the table, not feeding and caring for a dog or cat. House pets are mostly raised in the countryside, where families use them for their eggs, milk, and other animal products.
The tradition of owning pets (especially dogs and cats) is not really part of Indonesian culture, though birds are an exception. Free movement of pets in and out of the house is not something Indonesians would tolerate, especially given that 86.7% of Indonesia's population is Muslim. 
In Islam, dogs are deemed Najis (unclean) animals. A Muslim believer, when touched or licked by a dog, is required to change their clothes and wash the body parts that made contact with the dog. If you're planning to have Indonesian friends or cleaning staff over at your apartment, they may expect you to keep your pet at a distance, given that they would want to avoid touching it.
If you want an environment with more tolerance for your pet, the Balinese are an ethnic group that does usually raise dogs. This is because they believe dogs' barking keeps away bad luck.
It's also worth noting that Batak and Manado ethnic groups happen to eat dogs, and Chinese Indonesians (along with Christians) tolerate dogs more than their fellow Muslim countrymen.
Here are the names of animals in Indonesian that you might find kept as pets in your country: 
| | |
| --- | --- |
| Kucing | "Cat" |
| Anjing | "Dog" |
| Hamster | "Hamster" |
| Kelinci | "Rabbit" |
| Mouse | "Mouse" |
| Tikus | "Rat" |
| Marmot | "Guinea pig" |
| Ikan mas | "Goldfish" |
| Burung beo | "Parrot" |
2. On the Farm (Farm Animals)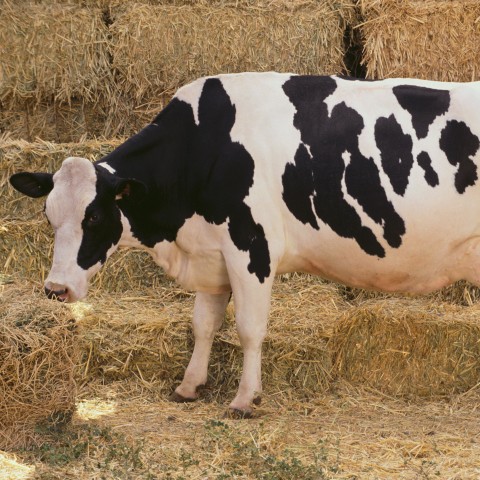 Farming and agriculture is one of the key sectors of the Indonesian economy. While it has been highly industrialized, farming still remains a vital source of income and nutrition for Indonesian households.
In fact, the agricultural sector of Indonesia contributed around 14.5% of the country's total GDP in 2013, and approximately 30% of Indonesia's land area is dedicated to farming activities. The country is the largest producer of cloves, cinnamon, and palm oil.
When it comes to traditional local farming, animals are usually involved in the farming process or raised on farms for their milk, eggs, and meat. 
It's well worth noting that pigs are not very popular in Indonesia given the country's Muslim majority, but we still included it on the following list of Indonesian animal words.
| | |
| --- | --- |
| Sapi | "Cow" |
| Babi | "Pig" |
| Domba | "Sheep" |
| Kambing | "Goat" |
| Kuda | "Horse" |
| Induk ayam | "Hen" |
| Kalkun | "Turkey" |
| Angsa | "Goose" |
| bebek | "Duck" |
| Ayam jantan | "Rooster" |
You can also head over to our Learn with Pictures lesson Farm Animals for more information and vocabulary! 
3. In the Wild / Forest / Safari (Land Animals)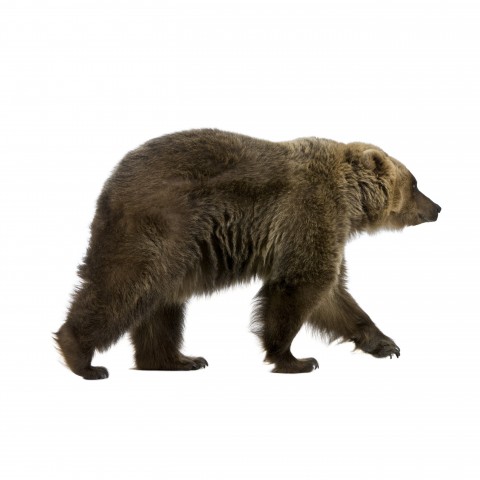 If Indonesia were famous for one thing, it would be for its diverse nature and beautiful wilderness. In fact, Indonesia has over 17,000 islands, resulting in its rich medley of different landscapes. 
Islands like Sumatra and Kalimantan have considerably more rainfall than the rest of the country, and therefore more rainforests. And there are plenty of animals in the Indonesian rainforest! You can find many of the predators and big animals traditionally found in Asia, such as leopards and lions in parts of Java or Sumatra. Papua is also home to some traditionally Australian reptiles and animals such as crocodiles, tree-kangaroos, ring-tailed possums, and more.
But the two most popular species of wildlife in Indonesia are orangutans and Komodo dragons; we've saved Komodo dragons for the reptiles section, but orangutans (which have the same name in Indonesian) are included in the following list:
| | |
| --- | --- |
| Orangutan | "Orangutan" |
| Harimau sumatera | "Sumatran tiger" |
| Beruang | "Bear" |
| Serigala | "Wolf" |
| Rusa | "Deer" |
| Kelinci | "Hare" |
| Rubah | "Fox" |
| landak | "Hedgehog" |
| Tupai | "Squirrel" |
| Babi hutan | "Boar" |
| Singa | "Lion" |
| Harimau | "Tiger" |
| Jaguar | "Jaguar" |
| Harimau kumbang | "Panther" |
| Gajah | "Elephant" |
| Jerapah | "Giraffe" |
| Monyet | "Monkey" |
| Gorila | "Gorilla" |
| Kanguru | "Kangaroo" |
| Koala | "Koala" |
| Panda | "Panda" |
| Kemalasan | "Sloth" |
| Anjing laut | "Seal" |
| Pinguin | "Penguin" |
| Beruang kutub | "Polar bear" |
| Walrus | "Walrus" |
4. In the Ocean (Aquatic / Marine Animals)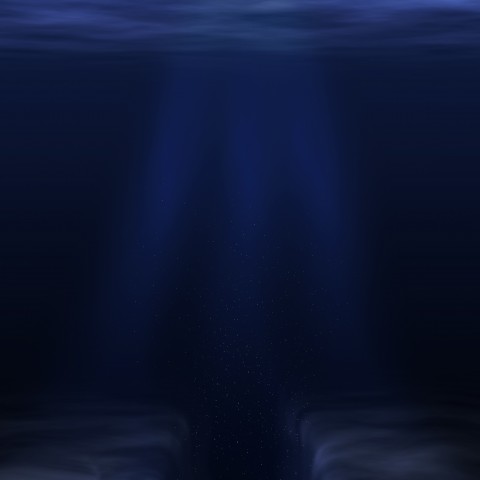 For many tourists, a trip to Indonesia means plenty of snorkeling and scuba diving. This is attributed to Indonesia's beautiful coasts and clear waters, but the sea creatures you may encounter are just as fascinating. Whale sharks, manta rays, green turtles, blue-ringed octopuses, and the list goes on…
To help you talk about these animals in Indonesian, we've compiled a brief list for you: 
| | |
| --- | --- |
| Ikan | "Fish" |
| Hiu | "Shark" |
| Lumba-lumba | "Dolphin" |
| Ikan paus | "Whale" |
| Singa laut | "Sealion" |
| Ubur-ubur | "Jellyfish" |
| Gurita | "Octopus" |
| Kuda laut | "Seahorse" |
| Bulu babi | "Urchin" |
| Bintang laut | "Starfish" |
| Remis | "Mussel" |
| Timun laut | "Sea cucumber" |
5. Bugs and Insects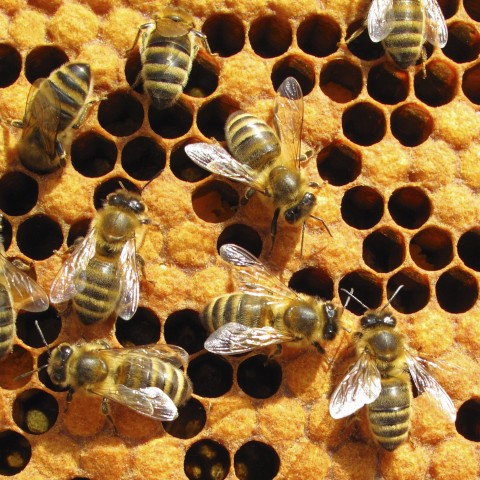 Indonesia is mostly a tropical country, so rainfall is constant all year long and the temperature is 26°C (78.8°F) on average. This weather makes Indonesia the perfect home for a variety of bugs and insects. Be ready to deal with mosquitos when you visit Indonesia (if you haven't already)!
| | |
| --- | --- |
| Lebah | "Bee" |
| Tawon | "Wasp" |
| Nyamuk | "Mosquito" |
| Lalat | "Fly" |
| Laba-laba | "Spider" |
| Belalang | "Grasshopper" |
| Kecoa | "Cockroach" |
| Kupu-kupu | "Butterfly" |
| Semut | "Ant" |
| Ngengat | "Moth" |
| Siput | "Snail" |
| Siput | "Slug" |
6. Birds
Ever heard of Bali starlings? They're one of the most beautiful birds you may ever encounter, and they're native to Indonesia's island of Bali.
Unfortunately, this species is critically endangered. It's believed that there are only 100 adults still alive in the wild. You can see this bird for yourself at West Bali National Park or in one of Bali's breeding centers.
Here are nine bird names with their Indonesian translations:
| | |
| --- | --- |
| Jalak Bali | "Bali starling" |
| Camar | "Seagull" |
| Gagak | "Crow" |
| Elang | "Eagle" |
| Merpati | "Dove" |
| Burung hantu | "Owl" |
| Kucica | "Magpie" |
| Burung gereja | "Sparrow" |
| Merak | "Peacock" |
7. Reptiles & Amphibians
Whether you're a fan of reptiles or not, you'll certainly encounter one at some point during your travels in Indonesia.
Here's a vocabulary list of amphibian and reptile names in Indonesian:
| | |
| --- | --- |
| Katak | "Frog" |
| Kodok | "Toad" |
| Buaya | "Crocodile" |
| Kadal | "Lizard" |
| Kura-kura | "Turtle" |
| Penyu | "Sea turtle" |
| Ular | "Snake" |
| Komodo | "Komodo dragon" |
8. Animal Body Parts
By now, you should be more familiar with the different animals found in Indonesia and what they're called in the native language. We'll now go over a few common animal body parts, as these words will help you better describe the animals you come across on your adventures! 
| | |
| --- | --- |
| Ekor | "Tail" |
| Rambut | "Hair" |
| Bulu | "Fur" |
| Gigi | "Tooth" |
| Taring | "Fang" |
| Cakar | "Claw" |
| Tanduk | "Horn" |
| Kuku | "Hoof" |
| Bulu | "Feather" |
| Sayap | "Wing" |
| Paruh | "Beak" |
| Mulut | "Mouth" |
| Sirip | "Fin" |
| Sungut | "Tentacle" |
| Surai | "Mane" |
| Belalai | "Trunk" |
| Gading | "Tusk" |
| Antena | "Antenna" |
| Kaki | "Leg" |
9. Animal-Related Idioms and Slang Expressions
When you do everything a person tells you to without question
Seperti kerbau dicucuk hidungnya 
Like a buffalo pinned by the nose
States that even great people have flaws
Sepandai-pandai tupai melompat, suatu saat pasti akan jatuh juga.
No matter how well a squirrel can jump, it will eventually fall.
When a person can easily see flaws in others, but not in themselves
Semut di seberang lautan tampak, gajah di pelupuk mata tak tampak.
An ant across the sea is visible; an elephant on the eyelid is invisible.
Doing something for someone with hidden motives
Ada udang di balik batu. 
There's a shrimp behind the rock.
When you can't calm down, or when you overreact in a funny way
Seperti cacing kepanasan 
Like an overheated worm
Want to make your Indonesian conversations even more colorful? Then try learning the expressions listed on our Essential Idioms That Will Make You Sound Like a Native Speaker and Top 10 Conversational Phrases vocabulary lists! 
10. Conclusion
Congratulations for getting this far. You're now armed with enough Indonesian animal words to become the next zoo guide at Jakarta's Ragunan Zoo! To practice, drop us a comment with the name of your favorite animal (or animals) in Indonesian.
Feel like you need a bit more practice to get there?
Maybe you're still not too sure how to put sentences together, or don't feel like you've mastered the basics yet.
Let IndonesianPod101 help! 
IndonesianPod101 is a learning platform that provides an effective system for learners at all levels. Whether you're a beginner, intermediate, or advanced learner, IndonesianPod101 will present you with the perfect content for increasing and sharpening your skills.
What makes us different from other Indonesian learning resources is our integrated learning techniques. Think line-by-line breakdowns of text, transcripted video and audio lessons, pronunciation comparison tools, an online flashcards system, and more.
You can also access a native Indonesian-speaking tutor who will answer your questions about the Indonesian language and culture, and even create a personalized learning program tailored for your needs.
And the best part?
You can try it all for yourself at no cost.
Create your free lifetime account on IndonesianPod101.com and start learning today.
Happy learning!
Selamat belajar!
July 17, 2020
Did you get lost again?
In the sweltering heat of an Indonesian dry season, it's no fun to not know where you're going. (The rainy season is arguably worse!)
Going to Indonesia and learning some of the language to help you prepare is an excellent step you can take for a great trip. But did you remember to learn about directions in Indonesian too?
Suppose your motorcycle taxi driver has heard of your guesthouse, but never actually been. Or suppose your class is starting in ten minutes and you're still wandering around the same university streets.
Table of Contents
1. Basic Cultural Notes and Phrases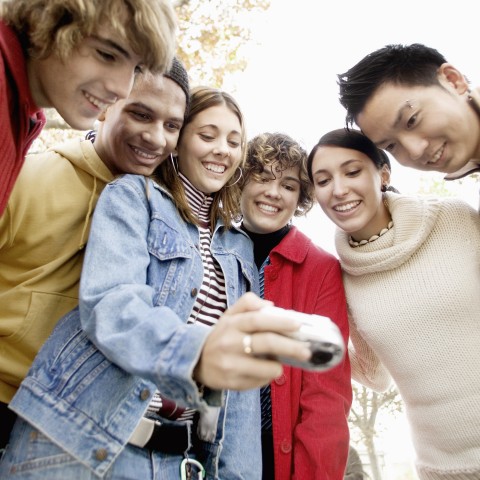 Indonesian people are extremely friendly when foreigners ask them for help. Many of them speak English quite well, especially if they live near a university. However, since Indonesian is a second language for most people in the country, they're also aware that it's not incredibly complicated to pick up.
Therefore, if you can speak Indonesian at a basic conversational level, many people will be happy to continue the conversation without switching to English. In fact, they may end up speaking too fast for you!
When you want to get someone's attention, you can say:
"Excuse me!"
Or maybe:
"Sorry, could you help me?"
These two phrases will help you lead into actually asking them for directions.
Indonesian cities change a lot, with new buildings going up and shops changing owners left and right. Furthermore, street signs aren't often marked very well, particularly the small gangs or "alleyways" that make up the majority of the residential areas.
That means that you should really only expect locals in the immediate area to be familiar with the layout of the small streets. Even taxi drivers ask locals for directions sometimes, so you'll probably hear these phrases a lot!
First, though, let's have a look at the big picture.
2. Pull Out Your Map and Learn the Compass Points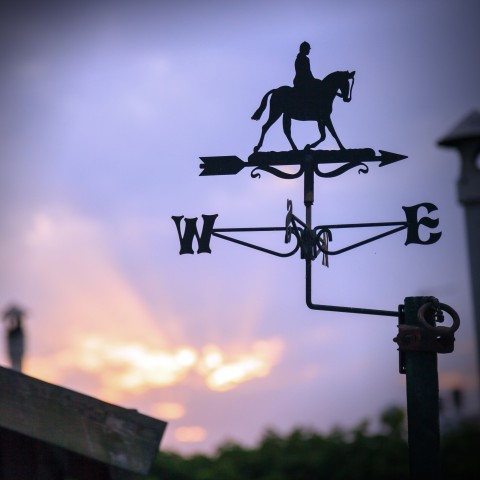 The word for "compass rose" in Indonesian is actually not the (fairly common) word kompas. That word does mean "compass," but it's far more common that you'll see it used in reference to the nationwide newspaper and media chain of the same name.
Instead, it's a name that I think is quite beautiful: mata angin, or "eye of the wind."And the "directions," or arah, on that eye of the wind are as follows:
| English | Indonesian |
| --- | --- |
| "north" | utara |
| "south" | selatan |
| "east" | timur |
| "west" | barat |
| "northwest" | barat laut |
| "northeast" | timur laut |
| "southwest" | barat daya |
| "southeast" | tenggara |
Using the compass directions in Indonesian, you can divide a city into various parts like this:
Saya tinggal di bagian barat kota.
"I live in the western part of the city."
Dia tinggal di bagian utara pulau.
"She lives in the northern part of the island."
In addition to these absolute directions, you'll also need to know four very useful relative directions for talking to drivers, and really just describing things in general.
| English | Indonesian |
| --- | --- |
| "left" | kiri |
| "right" | kanan |
| "forward" | terus |
| "back" | balik |
In Indonesia, there's one cheesy dance song that everybody loves. The lyrics are simple, and the chorus is catchy. Why am I mentioning it in this article?
Because here's how the lyrics go:
Ke kiri! Ke kiri! Ke kiri! Ke kanan! Ke kanan! Ke kanan!
"To the left! To the left! To the left! To the right! To the right! To the right!"
You can find and listen to the song online, but be warned that you'll never forget these directions afterward!
3. City Vocabulary and Reference Points
There are a lot of little words about cities, particularly parts of cities, that might slip through the cracks during your vocabulary review. When it's time to give or get directions, it might be hard to express yourself clearly without these words.
pusat kota — "city center"
Bus mana yang ke pusat kota?
"Which bus goes to the city center?"
kawasan bisnis — "business district"
Tidak ada apartemen murah dekat kawasan bisnis.
"There are no cheap apartments near the business district."
pinggir kota — "the edge of town"
Sebelumnya, tidak ada stasiun kereta api di pinggir kota.
"A while ago, there was no train station on the edge of town."
Kita harus pergi ke pusat belanja yang baru atau yang lama?
"Should we go to the new shopping center or the old one?"
Once you have those nice and memorized, it's good to make sure you can also make sentences using more fundamental words, such as landmarks and streets.
patung — "statue"
Letakkan tas di depan patung.
"Put the bag in front of the statue."
alun-alun — "square" (particularly one with grass and fountains)
Apakah alun-alun bisa dilihat dari kantor?
"Can the square be seen from the office?"
jalan — "street"
Maaf, jalan ini jalan apa?
"Sorry, what street is this?"
lampu merah — "traffic light" (literally a red light signaling stop)
Belok kanan di lampu lalu lintas kedua.
"Turn right at the second traffic light."
Mohon parkir mobil di samping kantor pos.
"Please park your car next to the post office."
bank (pronounced bang) — "bank"
"Where is the nearest bank?"
kost — "guesthouse" / "boarding house"
"There's a men's boarding house on the corner."
4. Phrases for Directions in Indonesian, Part 1: Asking Others
All you need to know here is two simple words: di mana. This literally means "is located where," and is the best way to ask people where things are.
Simply say the thing or place you want to go to, and add di mana after it to ask for directions.
"Where's the university?"
"Where is the Gramedia bookstore?"
Now, that's very useful, but you should know that it does assume that you're certain there is a university or Gramedia nearby. If you're not even sure about that, you'd better ask like this:
Apakah ada hotel dekat sini?
"Is there a hotel near here?"
Apakah ada warung makan dekat sini?
"Is there a small restaurant near here?"
The last way that you can ask is by describing what you'd like to accomplish, and then seeing if anywhere nearby fits that bill.
Di mana bisa cetak dokumen?
"Where can I print documents?"
As for me personally, whenever I read a phrasebook or guidebook, I always find that they use very formal language. And the very first time I tried one of these phrases out, a very nice security guard laughed at me!
If you'd like to try them out for yourself, though, here are some phrases that you can use to sound extremely polite. Use them correctly, and you may even impress others and make new friends!
Permisi, Pak, bolehkah Anda membantu saya mencari…
"Excuse me, sir, could you please help me find…"
Maaf, Bu, apakah Anda tahu di mana…
"Excuse me, ma'am, do you know where…"
5. Phrases for Directions, Part 2: Giving Directions
It's a truly wonderful situation to be in a foreign country and use the local language to give directions to a local. The longer you spend there, the more your body language will show that you're comfortable, and the more confident locals will feel that you know your way around.
Taking a "taxi," or ojek, is another way you can show off. Let's look at a couple of phrases you can use to guide somebody to their destination. 
Remember, be clear and concise with your language. Now is not the time to show off how good your Indonesian is, or to worry about getting each verb ending perfectly flawless.
You can set the stage by saying:
"It's close by."
Or:
Masih jauh. / Cukup jauh.
"It's still far away." / "It's pretty far away."
This will at least give them a ballpark of what to expect. Here are some more phrases you can use:
"It's not on this street."
Harus pergi ke Jalan Malioboro, lalu belok kanan.
"You have to go to Jalan Malioboro, and then turn right."
"Turn left there."
Putar balik di lampu merah.
"Make a U-turn at the traffic light."
Within hours of walking around streets in Indonesia, you'll hear a traffic guard guide somebody backing up by saying Terus! Terus! This literally means "Keep going!" or "Forward!" even though the car in question is probably moving backward. (If you happen to be driving the car, by the way, give them a small tip. They work for free.)
You can use this word terus in two very useful ways. The first is to tell your driver to continue onward without turning, like so:
"Not quite there, sir, just keep going…"
And the other is to say "and then." In our example above, we translated this as lalu, and that's correct, but it's also very common to use terus to introduce the next step in a set of directions.
Sampai di Jalan Affandi, terus belok kiri ke Gang Guru.
"Arrive at Jalan Affandi, and then turn left to Gang Guru."
6. Travel Time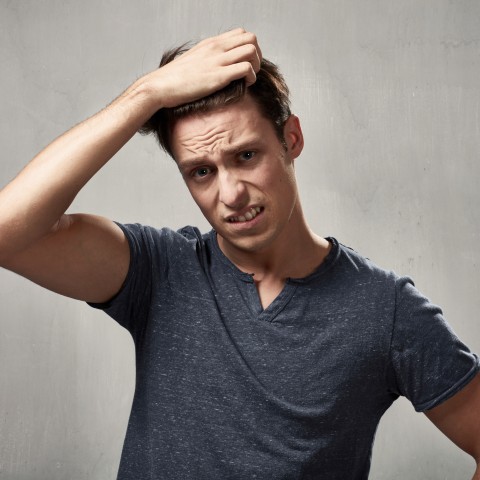 Let's briefly discuss travel time. These aren't specifically directions, but many people include them in their directions and it would be a good thing to understand when they do! 
Indonesians also aren't used to walking or bicycling, which is how many foreigners get around. If somebody says that it'll be a long time, they may be thinking in terms of motorbike traffic—which means it could be a really long time for you!
"How far is it, about?"
Rute ini akan memakan waktu dua jam.
"This route is going to take two hours."
Naik motor akan memakan waktu satu jam setengah.
"Going by motorbike is going to take one and a half hours."
7. How to Use Directions as Language Practice
Did you know that talking about directions can actually start a whole conversation?
Or failing that, some language practice opportunities that you might not have thought about.
When living in a foreign country, a lot of people find it hard to get out of the bubble of their native language. Even if you don't have expat or English-speaking friends, it can seem like it's hard to actually go out and speak Indonesian sometimes!
Asking for directions to a place you already know is a great low-pressure way to practice your Indonesian. It's such a simple question that nobody will switch to English in their response, and by listening to several people give the same answer, you can practice your listening skills.
I also like talking to taxi or ojek drivers about how the city used to be in the past. You can practice the same words about streets and buildings by asking questions like this:
Apakah jalan ini selalu sama?
"Has this area always been the same?"
Kapan gedung-gedung ini dibangun?
"When were these buildings built?"
Di sini ada apa sebelum mal ini?
"What was here before this mall?"
Chances are, in some parts of Indonesia, things haven't changed much. And in others, the city is practically unrecognizable after a few years!
8. Conclusion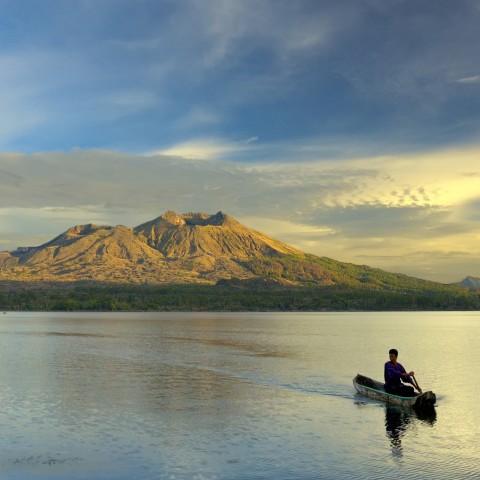 Clearly, there are a lot of ways you can make asking for directions work for you.
I'll tell you a secret—this stuff takes a long time to learn naturally, and if you're studying or working in Indonesia, it could be months before you can tell north from south!
What's not a secret, though, is that reading an article once isn't going to help you much beyond reminding you how much work you have to do. Fortunately, it's not that hard.
All you have to do is check out the other lesson materials on IndonesianPod101.com, and the very fact that you've read through this article will help you retain that information a whole lot better.
Then, when you're wandering the streets of Indonesia, you'll know exactly how to get wherever you need to go, and will be confident that you can ask others for help if need be.
You might even get to guide the locals! 
Are there any positions and directions in Indonesian you're struggling to remember? Any we left out? Let us know in the comments!
June 29, 2020
When it comes to parts of speech that you ought to know, you never see nouns ranked super high. If you don't know a verb, the conversation might grind to a halt as you figure out how to talk around that.
If you don't know a noun, though, it's not the end of the world. You can probably say something similar, or maybe even the English word.
Right?
That philosophy might work for some things. But try describing an electrical outlet, or your knee, without resorting to pointing. Tough work!
This is a no-fluff list of common Indonesian nouns, and lots of them. Fill up those lexical gaps and hit the ground running!
Table of Contents
1. What Makes Indonesian Nouns Tick?
A very quick note before we begin: Indonesian nouns are easy for English-speakers. They never change form, and they don't even have to mark their plurals.
You can explicitly mark plurals by reduplication. That is, writing or saying the word twice in a row (it's written with a hyphen). So if
anak
is "child," then it can also possibly refer to "children." To make that pluralization clear, though, you can say
anak-anak
and leave no room for error.
Now that we've cleared that out of the way, here are the most common nouns in Indonesia by category.
2. Time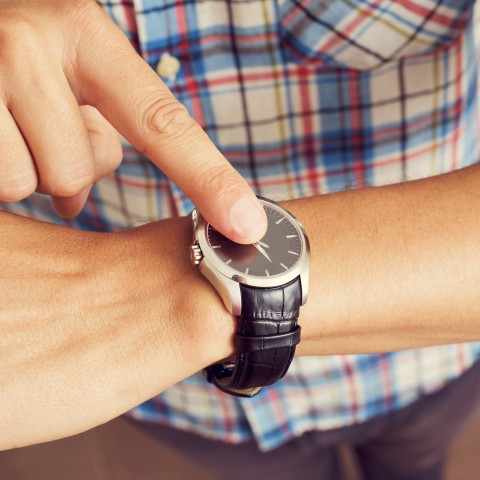 One of my biggest mistakes when learning languages for travel has been
ignoring time
. If you hear that there's "one bus a day" but you don't know the word for "day," you've got a big task ahead of you figuring that out from context.
Today (hari ini)
Hari apa hari ini?
"What day is today?"
Tomorrow (besok)
Besok saya sibuk.
"I'm busy tomorrow."
Yesterday (kemarin)
Saya di bioskop kemarin.
"I was at the movies yesterday."
Day (hari)
Hari mana lebih baik untuk Anda?
"What day is best for you?"
Week (minggu)
Saya sakit sepanjang minggu.
"I've been sick all week."
Month (bulan)
Bulan depan saya di Medan untuk bekerja.
"I'll be in Medan next month for work."
Year (tahun)
Rumah saya dibangun bertahun-tahun lalu.
"My house was built many years ago."
Time (waktu)
Apakah kamu punya waktu untuk berbicara sekarang?
"Do you have time to talk now?"
3. The Body
At the doctor or at the clothing store, you'll want to be able to talk about your body. Here are the most useful Indonesian nouns to do so with.
Foot (kaki)
Kaki Anda sudah baik-baik saja belum?
"Is your foot all better now?"
Leg (kaki)
Saya terganggu dengan kaki saya.
"My leg has been bothering me."
Head (kepala)
Ada laba-laba di kepalamu.
"You have a spider on your head."
Arm (tangan)
Apa tangan yang satu lebih panjang dari tangan lainnya?
"Is one arm longer than the other?"
Hand (tangan)
Seorang laki-laki dengan tangan yang besar butuh sarung tangan yang besar.
"A man with big hands needs big gloves."
Stomach (perut)
Hari ini perut saya terasa tidak enak.
"My stomach feels terrible today."
Back (punggung)
Saya memiliki tato di punggung saya.
"I have a tattoo on my back."
Chest (dada)
Apakah dada Anda sakit?
"Does your chest hurt?"
Waist (pinggang)
Letakkan tanganmu di pinggang.
"Put your hands on your waist."
Size (ukuran)
Ukuran berapa sepatu ini?
"What size are these shoes?"
4. The Family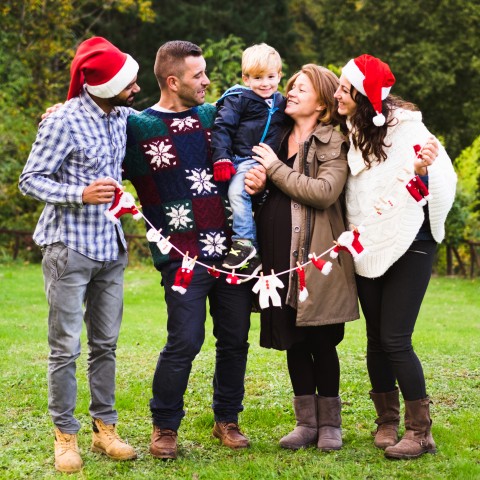 How big is your family
? That might be a strange question where you come from, but in Indonesia, people love asking and answering
questions about their families
. If you have kids, get ready for even more questions!
Family (keluarga)
Ada berapa orang di keluarga Anda?
"How big is
your family
?"
Mother (ibu)
Ibu saya tinggal di Solo.
"My mother lives in Solo."
Father (bapak)
Bapak saya orang yang baik hati.
"My father is a kind man."
Parent (orang tua)
Orang tua saya bekerja di rumah sakit.
"My parents work at a hospital."
Child (anak)
Apakah kamu punya anak?
"Do you have any children?"
Daughter (anak perempuan)
Anak perempuan saya bekerja sebagai supir truk.
"My daughter is a truck driver."
Son (anak laki-laki)
Anak laki-lakinya mendapatkan penghargaan.
"Her son got an award."
Aunt (bibi; tante)
Pernahkah dia bertemu dengan bibi saya?
"Has he met my aunt?"
Uncle (paman)
Pamanku dulu bekerja di Tiongkok.
"My uncle used to work in China."
Husband (suami)
Pria itu bukan suami saya.
"That man is not my husband."
Wife (istri)
Istri saya punya lebih banyak uang daripada saya.
"My wife makes more money than I do."
5. Working Life
We briefly
touched on jobs
in the last section, but let's look now and see some
names for job titles
in Indonesian.
Salesman (penjual)
Penjual datang ke rumah saya setiap hari.
"A salesman comes to my house every day."
Teacher (guru)
This term is used for school and kindergarten teachers, as well as music and language teachers. In contrast,
dosen
refers to college or higher-education teachers.
Dengarkan pidato guru.
"Listen to the teacher's speech."
Teacher (pengajar)
This is a more general term for a teacher.
Apa Anda mau menjadi pengajar?
"Do you want to be a teacher?"
Manager (manajer)
Mereka punya terlalu banyak manajer.
"They have too many managers."
Doctor (dokter)
Dokter saya tidak mengerti masalahnya.
"My doctor doesn't understand the problem."
Cook (koki)
Kokinya dari mana?
"Where is the cook from?"
Employee (karyawan)
Siapa karyawan terbaik?
"Who is the best employee?"
Writer (penulis)
Apakah kamu punya penulis kesukaan?
"Do you have a favorite writer?"
Driver (sopir/supir)
Loh, di mana sopirnya?
"Hey, where's the driver?"
Cleaner (tukang bersih-bersih)
Tukang bersih-bersih akan datang ke kantor besok.
"The cleaner will arrive at the office tomorrow."
Painter (pelukis)
Siapa pelukis lukisan itu?
"Who was the painter of that picture?"
6.School Days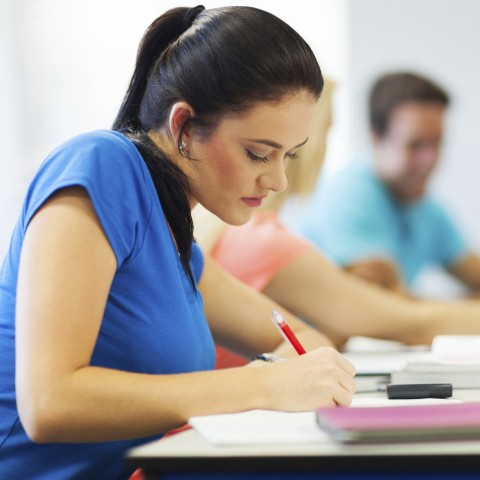 Lots of foreigners are able to
find jobs teaching abroad
in Indonesia, and quite a few others are able to get
scholarships to study abroad there
, too. Whichever the case may be, words for school are important!
Book (buku)
Buku apa itu?
"What book is that?"
Pen (pulpen)
Saya punya satu pulpen merah.
"I have a red pen."
Pencil (pensil)
Kenapa pensilmu?
"What happened to your pencil?"
University (universitas)
Saya lulus dari Universitas Indonesia di Jakarta.
"I graduated from the University of Indonesia in Jakarta."
Notebook (buku catatan)
Apakah saya harus membawa buku catatan besok?
"Should I bring my notebook tomorrow?"
School (sekolah)
Apakah ada sekolah bagus dekat rumahmu?
"Are there good schools near your house?"
Student (mahasiswa)
Saya punya mahasiswa yang luar biasa.
"I have excellent students."
Homework (PR [pekerjaan rumah])
Tidak ada PR hari ini.
"No homework today."
Exam (ujian)
Kemarin ada ujian, di mana kamu?
"There was an exam yesterday, where were you?"
Scissors (gunting)
Saya kehilangan gunting lagi.
"I lost my scissors again."
7. At the Restaurant
Indonesian restaurants abroad usually only have a sampling of the
great cuisine of Indonesia
. And as far as I've found,
nobody does mi goreng properly
outside the country.
Plate (piring)
Piring ini kotor.
"This plate is dirty."
Bowl (mangkuk)
Minta satu mangkuk lagi.
"Could we have another bowl, please?"
Knife (pisau)
Pisau ini berat.
"This knife is heavy."
Fork (garpu)
Aku menjatuhkan garpuku.
"I dropped my fork."
Spoon (sendok)
Sendokmu untuk hidangan pencuci mulut.
"Your spoon is for dessert."
Cup (cangkir)
Saya mau cangkir baru.
"I want a new cup."
Teapot (teko)
Tekonya kosong.
"The teapot is empty."
Waiter (pelayan)
Pelayan kami luar biasa.
"We have an excellent waiter."
Order (pesanan)
Pesanannya salah.
"The order was wrong."
Bill; check (bil)
Maaf, minta bil.
"Excuse me, the check please."
8. Food and Drink
The plates are one thing, and the food on them is something else. Here's what you'll find yourself
eating at restaurants in Indonesia
.
Water (air)
Minta satu botol air putih.
"I want a bottle of water."
Coffee (kopi)
Saya lebih suka es kopi.
"I prefer iced coffee."
Tea (teh)
Teh di Indonesia biasanya manis.
"The tea in Indonesia is usually sweet."
Beef (sapi [daging sapi])
Daging sapi lebih murah di Super Indo.
"Beef is cheaper at Super Indo market."
Chicken (ayam)
Sudah pernah mencoba ayam geprek?
"Have you ever tried
ayam geprek
(a special kind of fried chicken with peppers)?"
Avocado (alpukat)
Ini pertama kali saya minum jus alpukat.
"This is my first time drinking avocado juice."
Passionfruit (markisa)
Maaf, markisa sudah habis.
"Sorry, we're all out of passionfruit."
Pineapple (nanas)
Pizzanya ada ananas tidak?
"Does the pizza have pineapple?"
Fruit juice (jus buah)
Berapa harga jus buah?
"How much is fruit juice?"
Milk (susu)
Kamu ada susu segar?
"Do you have fresh milk?"
9. Mealtimes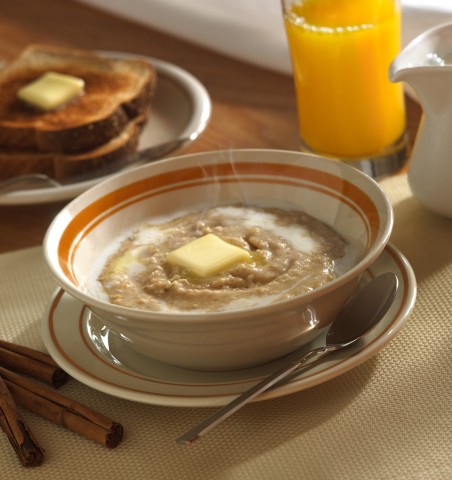 Finishing up the food theme here, we have a couple of important names for eating meals at different times of the day.
Breakfast; to have breakfast (sarapan)
Saya biasanya tidak sarapan.
"I don't usually eat breakfast."
Lunch (makan siang)
Apa kamu makan untuk makan siang?
"What did you eat for lunch?"
Dinner (makan malam)
Sudah makan malam belum?
"Have you eaten dinner yet?"
Snack (kudapan)
Saya seharusnya tidak makan banyak kudapan.
"I shouldn't eat so many snacks."
Feast; party (pesta)
Ayo makan di pesta.
"Let's have food at the party."
10. Transportation
By far,
the most common mode of transportation is the motorbike
, followed closely by the car. You might be surprised to find how easy it is to ride a motorbike in Indonesia, but if you rent one, be sure to follow the rules of the road!
Street (jalan)
Aku tidak suka menyetir di jalan-jalan kecil.
"I don't like driving on small streets."
Car (mobil)
Dia tidak suka membersihkan mobilnya.
"He doesn't like to clean his car."
Bus (bus/bis)
Apakah kamu suka naik bis?
"Do you like riding the bus?"
Motorcycle for hire; motorbike taxi (ojek)
Apakah kamu punya nomor telepon ojek?
"Do you have the number of a motorbike taxi?"
Bus station (halte bus)
Apakah ada banyak terminal bus di kota ini?
"Are there a lot of bus stations in this city?"
Plane (pesawat)
Pesawat saya tidak sampai tepat waktu.
"My plane didn't arrive on time."
Bicycle (sepeda)
Di sini boleh menyewa sepeda?
"Can I rent a bicycle here?"
Motorcycle (sepeda motor)
Apakah sepeda motor mahal?
"Are motorcycles expensive?"
Taxi (taksi)
Boleh Anda membantuku memanggil taksi?
"Can you help me call a taxi?"
Train (kereta api)
Kereta api saya jam delapan.
"My train is at eight o'clock."
Train station (stasiun kereta api)
Apakah ada stasiun kereta api di Bandung?
"Is there a train station in Bandung?"
11. Technology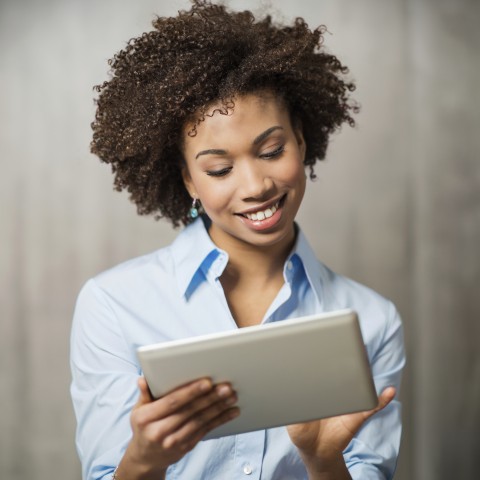 Time for
all the gadgets we see around us
. For a lot of these words, Indonesian simply uses the same word as English, but
pronounce it according to Indonesian rules
. So if you don't see "laptop" or "wi-fi," well, congratulations, you already know them!
Television (televisi) [device]
Sekarang televisi lebih besar dan lebih murah.
"Televisions are now bigger and cheaper."
Password (kata kunci)
Apa kata kunci WiFi-nya?
"What's the wifi password?"
Phone (telepon / HP / ponsel)
Kamu merusakkan HPku!
"You broke my phone!"
Camera (kamera)
Kamera ini lebih murah di Jepang.
"This camera is cheaper in Japan."
Keyboard (papan ketik)
Bagaimanacaranya mengganti papan ketik?
"How can I change the keyboard?"
Button (tombol)
Tekan tombol merah untuk keluar.
"Press the red button to quit."
Screen (layar)
Warna-warna di layar aneh.
"The colors on the screen are strange."
12. Around the Home
It's good to know about
different appliances in Indonesian
, particularly if you're visiting someone else's home or considering renting a flat.
Refrigerator (kulkas)
Apakah itu makananmu yang di kulkas?
"Is this your food in the refrigerator?"
Washing machine (mesin cuci)
Mengapa Anda tidak punya mesin cuci?
"Why don't you have a washing machine?"
Water heater (pemanas air)
Apakah pemanas air mahal?
"Is a water heater expensive?"
Fan (kipas)
Saya hanya punya sebuah kipas.
"I only have one fan."
Air conditioner (AC)
Kapan kita bisa membeli AC yang lebih bagus?
"When can we buy a better air conditioner?"
Stove (kompor)
Ya ampun, kompornya kotor.
"Goodness, the stove is dirty."
Table (vmeja)
Kapan kamu membersihkan meja ini?
"When did you clean this table?"
Chair (kursi)
Dia tidak punya kursi apapun di apartamennya.
"He has no chairs in his apartment."
Shoe rack (rak sepatu)
Rak sepatu kosong.
"The shoe rack is empty."
Door (pintu)
Apa warna pintu depannya?
"What color is the front door?"
Window (jendela)
Bagaimana kejadiannya jendela Anda pecah?
"How did your window break?"
13. Conclusion
Congratulations, you've
just read 100 sentences
(or about five book pages) of Indonesian! That's quite an accomplishment, but you shouldn't stop here. Instead, come back to this article as you keep practicing your Indonesian, and you'll notice that you'll start being able to come up with example sentences for these words with little or no effort.
This isn't our only vocab-heavy lesson, either. Although it's important to get input from a variety of sources when you learn any language,
you can't ignore vocabulary
. At IndonesianPod101.com, you've come to the right place!
Are there any nouns in Indonesian you still want to know that we didn't cover here? Let us know in the comments, and we'll do our best to help you out.
Happy learning!