*ring ring*
That's your alarm clock. It's time to learn Indonesian!
Hey, do you know how to say that phrase—or, really, any phrases about time in Indonesian? You should!
If you're learning Indonesian for travel, you're definitely going to want to know how to ask about time. Good luck getting on buses or trains at the right time if you don't know how to ask when they leave!
And if you're planning on a longer stay there, well, that's even more of a reason to learn how to tell time in Indonesian. Imagine making a restaurant reservation or calling to ask when a store closes if you don't know how to talk about time.
Pretty tricky, right? This article is definitely for you.
Table of Contents
1. Asking for the Time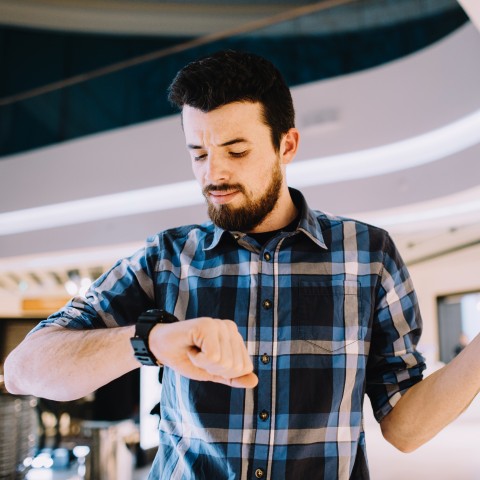 There's just one phrase for telling the time in Indonesian that you need to know.
"What time is it?"
Interestingly, this sentence doesn't really correspond to its translation word-for-word. Literally, what you're saying is "Hour how many?" Yes, that's the same berapa that we covered before when we talked about buying and selling things in Indonesian.
If you wish, you can add the word sekarang to make this sentence:
"What time is it now?"
The exact same phrase works for asking when a certain thing will happen. Just take a look at the syntax.
Acara ini mulai jam berapa?
"What time does this event begin?"
We can also use the word akan to explicitly mark future tense.
Jam berapa kamu akan sarapan besok?
"What time are you going to eat breakfast tomorrow?"
However, since the event hasn't happened yet, it's always going to be the future! So that means akan isn't necessary.
As I mentioned, jam berapa is used for asking specifically about the time. It's also good to mention here, though, that there is a general word for "when" in Indonesian: kapan.
A: Kapan dia mulai membersihkan kamar? 
A: "When did she start cleaning the room?"
B: Jam dua.
B: "Two o'clock."
In just a little bit, we'll talk about some alternatives to kapan. For now, though, let's focus more on clock time.
2. Talking about Hours
As you've just learned, the word for "hour" in Indonesian is jam. And since there's no plural marking for hours, we can say dua jam or "two hours," empat jam or "four hours," and so on.
But when we're specifically talking about the time displayed on a clock, we have to switch the word order.
"It's two o'clock."
Indonesians always use the twenty-four-hour clock when posting signs or writing timetables. In speech, though, it's a little cumbersome to say something like jam dua puluh satu, meaning "21:00 (9 PM)."
So we simply divide the day up into pagi meaning "morning" or before twelve, and sore meaning "afternoon" or after twelve.
Mari bertemu jam enam sore.
"Let's meet at six o'clock in the evening."
While to express the hour in English, you use the preposition "at," in Indonesian, just mentioning the time is adequate.
Saya akan berangkat jam lima sore.
"I'm going to arrive at five PM."
3. Talking about Minutes and Seconds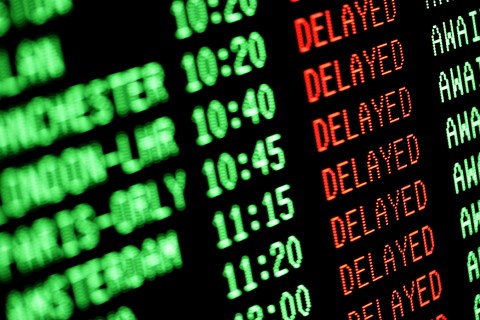 So we're prepared to talk about time in Indonesia, but only for things that happen on the hour. Fortunately, learning the rest is a breeze. Indonesian is very much like English in this case!
Sekarang jam enam tiga puluh empat menit.
"It's six thirty-four."
Did you see the difference? Although the word order is the same, you have to specify jam, or "hour," and menit, or "minute." And jam goes before the number, while menit goes after! Let's practice a little more.
Kereta api tiba di stasiun jam tiga sebelas menit.
"The train arrives at the station at three eleven (3:11)."
Dia terlihat masuk toko buku jam empat lewat tiga puluh satu menit.
"He was seen entering the book shop at four thirty-one (4:31)."
There's an optional word here: lewat. It doesn't change the meaning at all—it's simply like saying "one twenty" compared to "twenty minutes past one." It's considered a little more proper and correct to say lewat.
It's possible that you may hear something like these phrases for fractions of an hour:
Aku beli alpukat  jam sembilan kurang seperempat.
"I bought avocados at fifteen minutes to nine (eight forty-five)."
Sekarang jam setengah lima.
"Now it's half five (half past four)."
Kurang literally means "missing" or "short of," so you can think of "eight forty-five" as meaning "nine short of fifteen minutes." And note too that setengah is sometimes pronounced without the first e, so it comes out more like stengah.
4. How Long Does it Take?
The most common way to say that something "takes time" is to literally say that it "eats" time: memakan waktu. A little more formal and less idiomatic is membutuhkan waktu, which simply translates to "need time."
Let's look at some examples. Note that in questions, the passive form (dibutuhkan) is more often used, while in statements, the active form (membutuhkan) is more common.
Berapa lama waktu yang dibutuhkan untuk fasih bahasa Korea?
"How much time is necessary to be fluent in Korean?"
This phrase, berapa lama waktu yang dibutuhkan untuk… is a little bit hard to roll off the tongue, but you see it a lot in written materials. Using it is a surefire way to communicate your message accurately.
Berapa lama saya harus belajar agar saya bisa menyetir bus?
"How long do I have to study until I can drive a bus?"
Much more simple is berapa lama… agar…?, which translates to "how long… until…?"
Sinar matahari membutuhkan delapan menit sepuluh detik untuk masuk ke bumi.
"The sun's rays need eight minutes and ten seconds to travel to the earth."
Here we can see the active verb form membutuhkan in action. We could replace this with memakan, or "to eat," and it would have the same meaning.
5. When Did it Happen?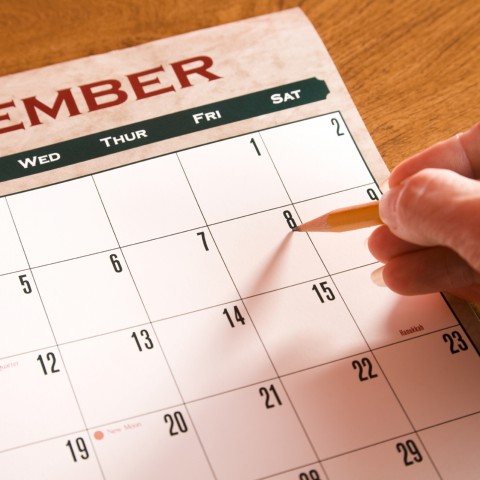 At the beginning of the article, we saw that kapan is the question word "when." How about expressing other ideas, like "when" as an adverb of time? We need new words for that.
First, let's use an old word in a new way: waktu, or "time," can act as an adverb.
Waktu saya melihat ke dia, dia berhenti berbicara.
"When I looked at him, he stopped talking."
We can use a new word, ketika, in almost exactly the same way. In this next example, both ketika and waktu are fine.
Ketika saya di Indonesia, saya banyak makan mi goreng.
"When I was in Indonesia, I ate a lot of fried noodles."
The difference comes when talking about the future. When we talk about something that's definitely going to happen, we use waktu; when we're speaking hypothetically or generally, we say ketika.
Waktu saya menyelesaikan tugas ini, saya akan menonton televisi.
"When I finish this assignment, I'm going to watch TV."
Ketika kamu sakit, jangan mandi dengan air dingin.
"When you're sick, don't bathe with cold water." 
6. Time Zones in Indonesia
Although most people might have a hazy view in their mind's eye of Indonesia as a handful of sandy beaches, as a language-learner, you should know that it's actually quite a large country, spanning three "time zones" or zona waktu.
So just as the U.S. has words like "Mountain Time," "Pacific Time," and so on, Indonesia has words for its time zones that you'll see on news reports or other nationwide announcements.
Waktu Indonesia Timur or "Eastern Indonesian Time" is used mostly on the island of Papua, and also in the relatively sparse Maluku province. It's abbreviated as WIT.
Waktu Indonesia Tengah or "Central Indonesian Time" covers Sulawesi, much of Kalimantan, and Bali. Since WIT was taken, they call it WITA.
Finally, Waktu Indonesia Barat or "Western Indonesian Time" covers all of Sumatra, Java, and the western part of Kalimantan. 
This is the one you'll probably see the most, as it covers the largest proportion of Indonesia's population. Most news reports out of Jakarta come with WIB on the date line, and now you know what it stands for!
Besides, on Indonesian religious TV channels, some channels like to schedule their shows based on Mecca Time/Arabian Standard Time, which technically follows Saudi Arabia's time zone.
7. Adverbs and Phrases about Time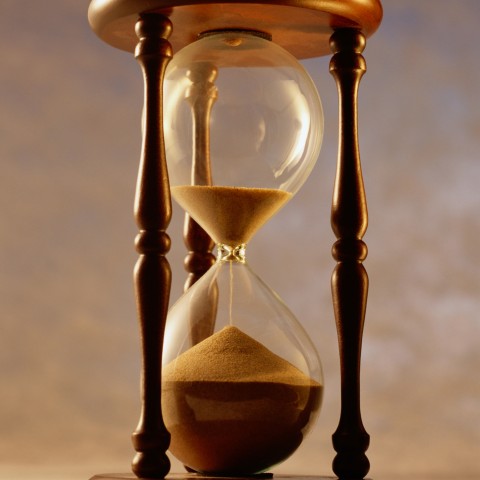 All right, you can tell the time in Indonesian. But to really take your Indonesian to the next level, you'll also need to have a good stock of phrases related to time.
In English, a lot of people have their own set phrases for "in a little while." That's the one I use, but many people might say "in a moment" or "in a few minutes." It all means about the same thing, right?
In Indonesian, most people tend to say sebentar, occasionally shortened to bentar.
Aku datang sebentar lagi.
"I'll be there in a moment."
"Sorry, please wait a minute." 
Indonesia is a patient country, though you might not be. If you ask again about something which you've already been told sebentar, you may hear sebentar lagi, which means "a little longer."
In English, we have a ton of different expressions with prepositions to talk about time. If you're a native speaker, you probably never noticed; if you're an English learner, you might be getting flashbacks to long worksheets right about now!
In time, on time, time's up, time out…it's a lot to wrap your head around. Fortunately, we've got a good list of example sentences right here that should cover a lot of the time expressions you'd want to use in Indonesian. 
Here are some idioms to talk about how time goes by. The first one literally means "Time walks fast."
Dia tidak mau membuang waktu dengannya.
"She didn't want to waste time with him."
Aku harus menghabiskan banyak waktu dalam perpustakaan.
"I have to spend a lot of time in the library."
Habis literally means "finished," so you can think of menghabiskan waktu as kind of like "make your time finished."
Mereka tiba di waktu yang tepat.
"They arrived at the correct time."
"I was out of time."
Seiring berjalannya waktu, Indonesia menjadi lebih berkembang.
"As time goes by, Indonesia becomes more developed."
Aku tidak dengar nama itu sejak waktu yang lama.
"I haven't heard that name in a long time."
8. Conclusion
Telling time in Indonesian is simply a skill you can't live without. And as you can see, it's both flexible and very similar to how it's done in the English language!
You can take the example sentences you've seen in this article and switch out all kinds of things to make your own time expressions.
The great thing about a concept like time is that it's woven so deeply into the language that you'll get words and phrases reinforced naturally, just so long as you're regularly reading and listening to Indonesian.
That's why our main focus here at IndonesianPod101 is our fantastic podcasts and lessons that let you absorb the details of the language naturally. Before too long, you'll be a master of time words in Indonesian! 
Now that you have a better idea of how to talk about time, you may find the following pages useful as well:
How do you feel about telling time in Indonesian now? Feel free to let us know in the comments if you have any questions or concerns!