Good Friday in Indonesia, called Jumat Agung, is a major holiday for the country's Christian population—it's an even bigger holiday here than Easter! In this article, you'll learn about the origins of certain Good Friday celebrations in Indonesia, what those celebrations look like today, and much more.
Let's get started!
1. What is Good Friday?
Good Friday is a Christian holiday celebrated in many countries around the world, by both Protestants and Catholics. This holiday commemorates the death of Jesus on the cross, as well as his suffering beforehand, before finally celebrating his Resurrection on Easter. Catholics know this holiday as Trihari Suci, or "Easter Triduum."
In Indonesia, Good Friday is a time of mati raga, or "mortification," in commemoration of Jesus' own suffering. It's also a time of celebration in honor of his Resurrection three days later.
So, is Good Friday a public holiday in Indonesia?
Yes, it is! Due to the large number of Christians in the country, the Good Friday holiday in Indonesia is considered a public holiday. Most people have the day off from work and school to attend the festivities. Interestingly, Indonesians do not consider Easter a public holiday, though.
2. When is Good Friday in Indonesia?
Because the date of Good Friday varies from year to year, here's a list of this holiday's date for the next ten years:
2020: April 10
2021: April 2
2022: April 15
2023: April 7
2024: March 29
2025: April 18
2026: April 3
2027: March 26
2028: April 14
2029: March 30
3. Celebrating Good Friday in Indonesian Culture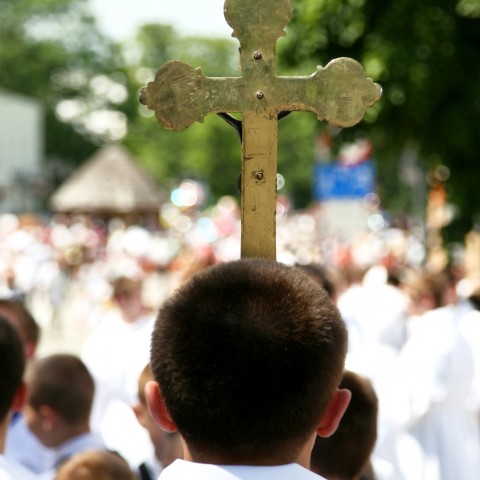 On Good Friday, Indonesians re-internalize the suffering of Jesus and commemorate his death on the cross. To do so, they attend church services for the three days of the Triduum, where celebrations culminate on Easter Sunday. Another popular tradition is the Drama penyiksaan Yesus, or "Stations of the Cross play," in which Jesus' suffering while bearing the cross is depicted.
The Holy Week in Larantuka
In Larantuka, there's a special Pekan suci, or "Holy Week," tradition—the only one of its kind in Indonesia. The Good Friday portion of the celebration draws crowds from the island of Flores, Australia, and around the world.
For this Good Friday tradition, thousands of people dress in black, parading statues of Jesus and Mother Mary from one point to another. While parading, these people sing Gregorian songs.
This tradition began about five centuries ago when a statue depicting a woman showed up on the shore. On the side of it, there was writing that no one at the time was able to read. They called it Tuan Ma, and locals worshipped it in the hope of receiving blessings.
A century later, a missionary from Portugal arrived in Indonesia and found that the writing on the statue said Reinha Rosario Maria. He also noticed that its face resembled that of Mother Mary. In 1650, the king of Larantuka was baptized, handing over his kingdom to Mother Mary.
The Cathedral Church in Jakarta
On Good Friday, Jakarta is also abuzz with religious traditions and festivities. Perhaps the most popular are those taking place at the Jakarta Cathedral. A couple of years ago, this cathedral in Jakarta needed to employ the use of online registration to avoid becoming too crowded!
During these celebrations, Jesus' suffering is portrayed, and worshippers can be found mencium kaki salib, or "kissing the foot of the cross." Because celebrations are so large in this cathedral, and in other churches in this area, it's not uncommon for police to be around, keeping the celebrations secure and worshippers safe.
4. Christianity in Indonesia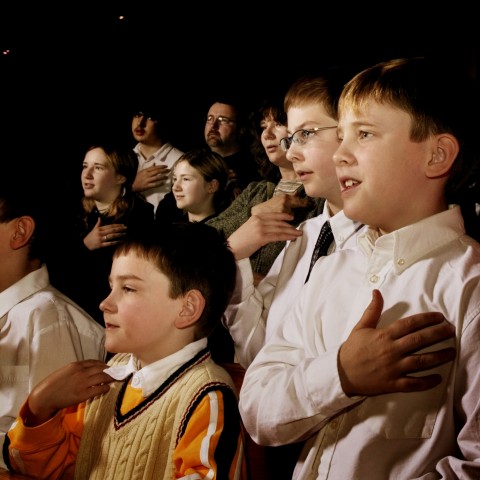 When and where did the spread of Christianity begin in Indonesia?
The Christian religion had left its trace in Sumatra Island in the seventh century AD. However, its continuous dissemination did not happen until the sixteenth century through Portuguese missionary work in Maluku, and then it spread to Flores and Timor Island. Apart from the religious mission, the Portuguese came to Indonesia to trade spices.
5. Essential Indonesian Vocab for Good Friday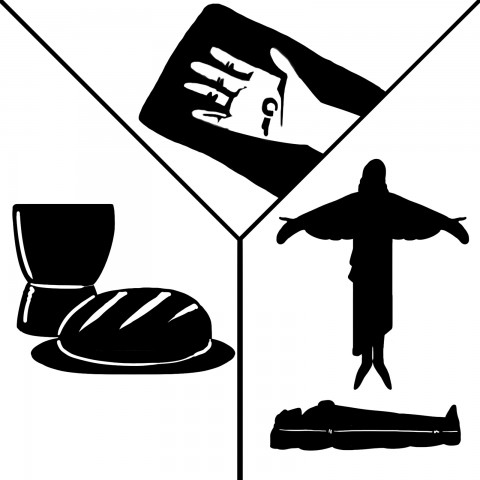 Ready to review some of the vocabulary words from this article? Here's a list of the most important words and phrases for Good Friday!
Mati raga — "Mortification"
Ibadah penghormatan salib — "Veneration of the cross"
Drama penyiksaan Yesus — "Stations of the Cross play"
Trihari Suci — "Easter Triduum"
Pekan suci — "Holy Week"
Pra-Paskah — "Lent"
Prosesi — "Procession"
Katedral — "Cathedral"
Pengakuan dosa — "Penance and Reconciliation"
Jalan Salib — "Station of the Cross"
Mencium kaki salib — "Kissing the foot of the cross"
Jumat Agung — "Good Friday"
To hear the pronunciation of each word, and to read them alongside relevant images, be sure to check out our Indonesian Good Friday vocabulary list!
Final Thoughts
We hope you enjoyed learning about Good Friday in Indonesia with us, and that you took away some valuable cultural information!
Do you celebrate Good Friday in your country? We would love to hear from you in the comments, and learn about this holiday in your culture.
If you want to learn even more about Indonesian culture and holidays, IndonesianPod101.com has much more where this came from:
Whatever your reasons or goals for wanting to learn Indonesian or become acquainted with its culture, know that IndonesianPod101.com is the best way to expand your knowledge and improve your skills. With tons of fun and effective lessons for learners at every level, there's something for everyone!
Create your free lifetime account today, and start learning with us.