Did you know that 40 to 50 percent of couples in the U.S.A. end up divorcing?
Staggering, right?
Now compare that to Indonesia's continuously declining 10% divorce rate.
With stats like that, you'll probably find yourself feeling very good about the idea of having an Indonesian partner.
Being a conservative country, Indonesia is the perfect place for securing a stable, loving relationship if that's your cup of tea.
And considering that it's one of the easiest languages to pick up, learning some Indonesian-language love phrases to help you express your feelings is definitely not a bad time investment.
This is especially true if you count the benefits you might reap from impressing your partner with your Indonesian skills.
I mean, if you're willing to go the extra mile and learn your date's native language, they'll probably think it's a good idea to stick around.
Not sure where to start? Here's a complete list of 30 Indonesian love phrases to get you going.
Table of Contents
1. Confess Your Affection: Pick-up Lines and More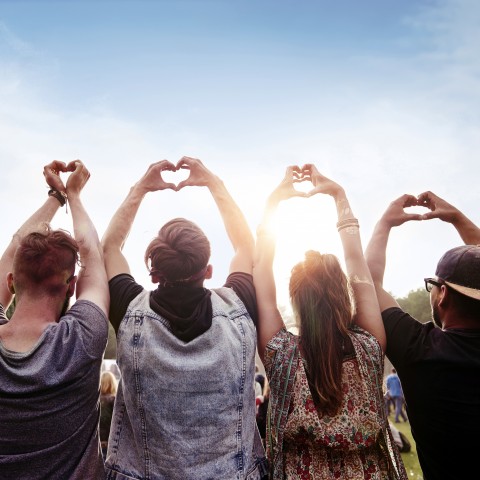 Pick-up lines may sometimes sound cringy or a bit out-of-context, but using the right words at the right time can really seal the deal and land you a first date. After a nice chat (or even a long friendship), it might be worth throwing in a pick-up line or taking some initiative regarding your potential date. Here are some great lines you can use:
Kamu sangat cantik / tampan.
You are so beautiful / handsome.
To let your partner know that you think of them as more than a friend, it's a good idea to start out with this line and express how you feel about them. 
Aku tidak bisa berhenti memikirkanmu.
I can't stop thinking about you.
Depending on your partner, trying to take things further may come off as a bit too strong, especially in conservative societies like that of Indonesia. This expression strikes the perfect balance.
Boleh saya menjemputmu? 
May I pick you up?
Need to take initiative without coming across as too direct? Use this expression and watch your future date's eyes light up.
Maukah kamu pergi denganku Sabtu malam? 
Do you want to go out with me Saturday night?
A perfect date only comes with perfect timing. After you've decided on a place and a plan for your first date, you can use this question to clearly express your intentions and see when your potential date will be available.
Boleh saya menciummu? 
Can I give you a kiss?
It's easy to get carried away with conversation on a good date and forget about the romantic aspect of things. Using your Indonesian skills to spice up the special moment of your kiss might go a long way.
Terima kasih atas malam yang indah. 
Thank you for the wonderful night.
Appreciation and respect go a long way in Indonesia's warm culture, whether we're talking about normal day-to-day interactions or dates. This brief sentence is an apt way to express gratitude to your Indonesian date.
2. Fall in Deeper: "I Love You," and More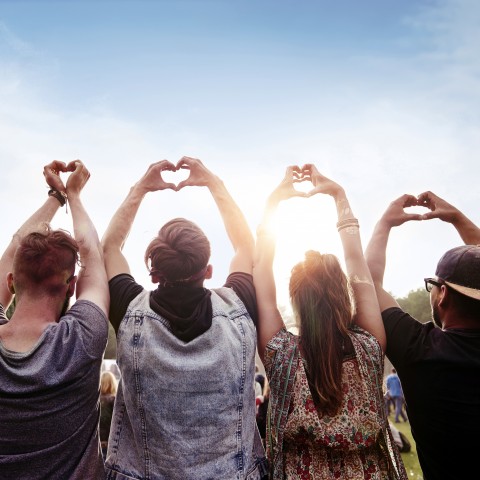 Like in many other Asian countries, the culture in Indonesia is very conformist. This means that people are hesitant to stand out from the crowd and be direct. 
Therefore, it's your job as the foreigner to continuously take the initiative with your date and be the first to express your feelings—which will hopefully be mutual! 
After coming off of some great dates and starting to develop serious feelings for your partner, you can smoothly escalate things to an official relationship using the following Indonesian love sentences.
Saya bermimpi tentangmu.
I dream of you. 
Wondering how to hint at those romantic dreams you've been having lately? Here you go. 
Saya terus memikirkan kamu.
I think of you all the time. 
Not all of us can remember our dreams, but we all think about those we love the most. This phrase is a great way to hint at where you'd like your relationship to go. 
Katakan bahwa kamu mencintaiku!
Say that you love me! 
Are you sure that your partner is in love with you, but is too shy to say it out loud? You can use this phrase to encourage them to express their feelings, and enjoy an amazing moment.
Saya cinta padamu. [Formal]
Aku cinta kamu. [Informal]
I love you. 
This is the perfect phrase for expressing your love in Indonesian if you want to leave a slightly firm, gentlemanly (or womanly!) impression on your partner.
Saya mencintaimu. [Poetic]
I love you. 
You and your partner happen to be the romantic, poetic type? Then try saying saya mencintaimu on your next date night over some wine and cheese. 
Saya akan selalu mencintaimu.
I will always love you.
Many people have trust issues, and your date might be among them. Affirming your feelings with this sentence could go a long way.
3. Take it One Step Further: "Will You Marry Me?" and More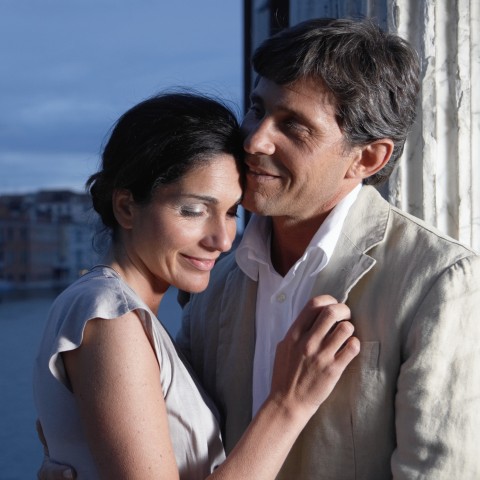 Marriage is a very important component of Indonesian culture. If you want to fit in with the traditions, your relationship with your Indonesian partner will probably be expected to lead to marriage. 
But before we get into the best love phrases in Indonesian for proposing, it's worth noting a few things about how this all works in Indonesian culture.
Just like in most Western cultures, it starts out by asking your partner to be your wife—this normally won't require a ring or a fancy dinner. If she says yes, she will be expected to let her parents know. If the future bride's parents agree, you let your parents know.
If everything goes well up to this point, you ask her parents for a blessing in your marriage, and arrange a proper meeting between your parents and theirs.
After going through that, you can start arranging a wedding and making plans for your honeymoon! 
The process will be much more fun if you add a little Indonesian to the mix. Here are some great phrases for your proposal day:
Saya ingin kamu menjadi istriku.
I want you to be my wife. 
In Western cultures, this sentence (your proposal!) traditionally comes with a fancy dinner date and a ring. Given Indonesia's modest culture, that's not necessarily the case. 
Kamulah takdirku.
You are my destiny. 
Saya sangat mencintaimu dan ingin kamu menjadi istri saya.
I love you very much and ask you to be my wife. 
Jadilah istriku!
Be my wife! 
Menikahlah denganku!
Marry me! 
Kita diciptakan untuk bersama. Katakan 'ya.'
We are created for each other. Say "yes!" 
If things get emotional after you propose, it's worth using this expression to affirm your proposal and get your future wife to say "yes"! 
4. Endearment Terms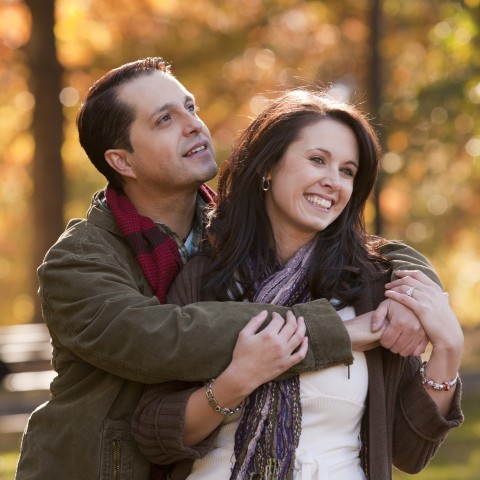 To keep a long-lasting bond with your partner, using endearment terms in your day-to-day interactions is crucial. Nothing serves better as a love reminder than these endearment terms. It's worth noting that the -ku additions to the endearment expressions below translate to "my" in English.
Beb
Babe
The Indonesian language has absorbed many loanwords, and beb is one of them. One reason this expression is great to use is that it's in both your and your partner's mother tongues. 
Matahariku / mentariku
My sun 
Sayangku
My dear 
Kelinciku
My bunny 
Cintaku
My love 
Manisku
My sweetie
Manis can mean both "cute" and "sweet."
5. Must-know Love Quotes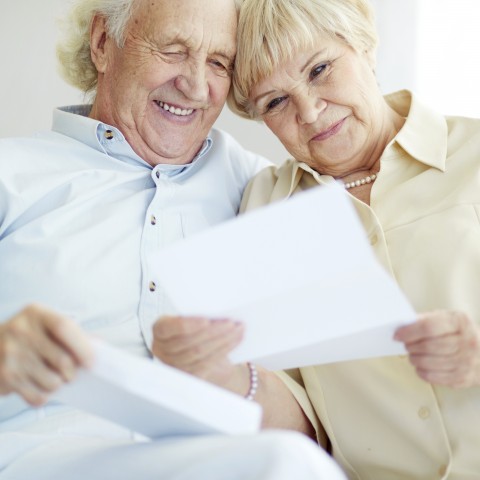 Indonesians have a very warm culture. A bit of romance will go a long way with your partner, and quotes are perfect for this purpose. Below are six Indonesian love quotes for you. 
Saya mungkin bukan kencan, ciuman atau, cinta yang pertama, tapi saya ingin menjadi yang terakhir.
I may not be your first date, kiss, or love, but I want to be your last.
Perasaan terbaik adalah ketika kamu melihat dia dan dia sudah lebih dulu menatap.
The best feeling is when you look at him and he is already staring.
Bersama-sama denganmu adalah tempat kesukaanku untuk berada.
Together with you is my favorite place to be.
Jika saya menjalani hidup saya lagi, saya akan mencarimu lebih cepat.
If I were to live my life again, I'd find you sooner.
Jika aku tahu apa itu cinta, itu karena kamu.
If I know what love is, it is because of you.
Ketika aku melihat kamu, aku melihat seluruh sisa hidupku sekarang.
When I look at you, I see the rest of my life in front of my eyes.
Which of these love quotes in Indonesian is your favorite? 
6. Conclusion
And there you go, you're now officially ready to express and impress in Indonesian! Which of these love phrases did you like the most? Are you ready to try it out on your Indonesian lover?
Having these phrases at the ready is a great idea, but wouldn't you want to throw a couple more words into your conversations? 
Maybe an Aku suka rambutmu (I love your hair) or Bersulang! (Cheers!)? 
Enter IndonesianPod101.
With one of the best available mobile and desktop Indonesian learning systems, IndonesianPod101 is a no-brainer.
And hey, (before you get to your wallet), sign-up is free!
No credit card required.
No catch. 
No flim-flam.
You'll get access to a proven learning system with thousands of concise audio & video lessons, integrated with the most effective learning technologies such as audio recording features and slowed-down audio.
Don't just take my word for it—sign up now and watch your Indonesian skills skyrocket.