You may have heard that Jakarta has a little bit of a traffic problem (there are actually more cars than people in the city!). But I can assure you it offers so much more, if you're willing to dedicate some time to discover it!
Many tourists treat the city as merely an entry and exit point to Indonesia. They pass through without a second look, excited to get to their final destination. This is why, if you have some spare time on your hands, we recommend you travel in Jakarta a little before heading out to discover the rest of Indonesia. 
And believe us: There are plenty of reasons to visit Jakarta!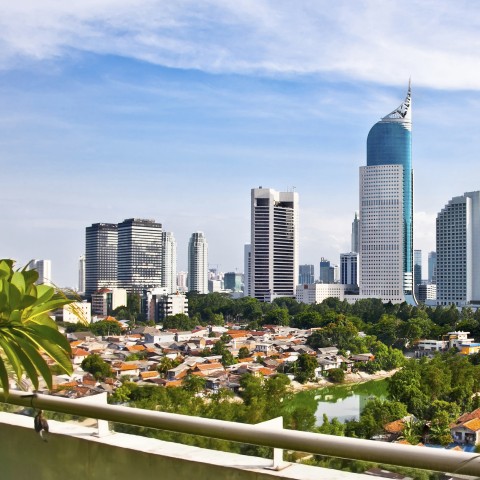 Home to over ten million people from all corners of Indonesia and the world, Jakarta is often referred to as "the Big Durian," the popular Asian fruit, and is a true melting pot. This city is home to people of various cultures, language backgrounds, and religions. Spend enough time here, and you'll find influences from Java, Malay, China, the Middle East, India, and Europe. 
There are plenty of attractions in Jakarta for you to enjoy, from interesting museums to a variety of national monuments. It's also a great place to learn more about Indonesia's complicated history. 
Apart from museums and monuments, here you'll find a wide range of culturally significant locations. These include the old town and the port, both of which can give you an idea of how the city looked in the past. 
In this Jakarta travel guide, we'll look at the city's top ten places to visit, and how they'll make your Indonesian adventure even more compelling. 
The capital of Indonesia may be crowded, loud, and busy, but it certainly isn't boring.
Table of Contents
Before You Go
Here are a few tips to make your time in Jakarta much smoother and more rewarding. 
When
The best time to visit Jakarta is definitely during the dry season, between June and September. During these months, you'll experience perfect tropical temperatures and eleven to twelve hours of light each day. 
Be careful if you decide to go between October and January. The city has a typical elevation of eight meters (about twenty-six feet) above sea level and features dense urban development, making it prone to flooding. 
Visa
You should also find out if you'll need a visa before you travel to Indonesia. People of most nationalities will either not need a visa, or will have to apply for one on arrival. If you need to apply for this type of visa, keep in mind that the maximum stay is thirty days. 
For more info, check this website. 
Getting around in Jakarta
Getting around is easier than you probably think. You can choose between traditional taxis, moto taxis (locally called ojek), app-based moto taxis (go-jek), and even a new bus service operated by TransJakarta (which locals refer to as simply 'busway').
In 2019, a rapid transit system called the Jakarta MRT was officially opened, which will hopefully help reduce traffic in the city.
Must-See Places for a 1-3 Day Trip
Chances are, your stay will be short. After all, there are so many other places to explore in Indonesia! 
We've put together a list of the best places to visit in Jakarta when you only have a few days available. The locations on our list will fit all travelers, from backpackers to resort tourists. 
1 – Museum Nasional
The National Museum is one of the best museums in Jakarta and certainly the best of its kind in Indonesia. This is an essential location to visit if you're in the capital. 
The ethnology section is fantastic, and there are four spacious floors with sections dedicated to the origin of humankind in Indonesia. The Indonesian Heritage Society organizes free English tours of the museum; if you're interested, check their website for more info.
2 – Monas Tower
Monas, a contraction of the Indonesian Monumen Nasional (National Monument), is a memorial to the Indonesian independence movement built by the first president of Indonesia, Sukarno. 
The entrance fee is IDR 15,000 (less than two dollars). This will give you access to all areas, where you can learn about the history of the country and its struggle for independence, which was obtained on August 17, 1945.
3 – Kota Tua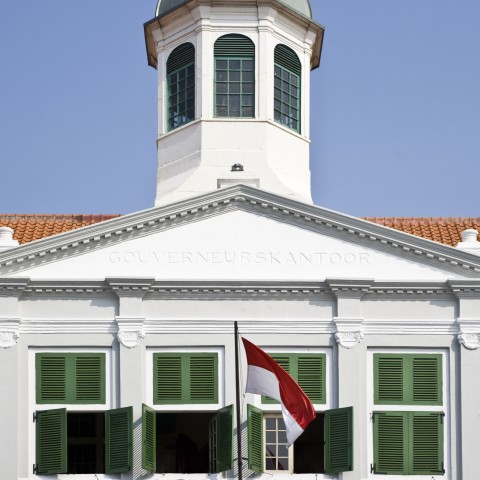 Jakarta's Old Town is the original central area of the city. Also known as Old Batavia, the first settlement of the Dutch in Jakarta, it's home to several important historical sites and buildings. These include the History Museum, the Batavia Café, and the old City Hall.
4 – Sunda Kelapa Port
This is one of the oldest parts of Jakarta, and even today, you can get an idea of how the harbor used to look in times past and get a real feel of the city. The smells here are not the best, but it's all part of the experience! Once you get over that small detail, you'll be able to enjoy the sight of stunning wooden schooners and sailing vessels coming from all over Indonesia.
The easiest way to get here is by taxi.
Highly Recommended Places for a 4-7 Day Trip (or Longer)
Once you feel the charm of the Big Durian, you might decide to stay a little longer. Here are some more places you can visit in and around Jakarta. 
5 – Istiqlal Mosque
Located near the Monas, the Masjid Istiqlal is the fourth-biggest mosque on the planet. Its five floors can welcome up to 250,000 worshipers. On most days, the mosque is nearly empty, but it reaches full capacity at the end of the month of Ramadan. 
When visiting this Islamic symbol, remember to wear modest clothing and to maintain appropriate behavior at all times. 
6 – Jalan Surabaya Market
If you love antiques, this is the perfect place to spend a few hours. The Jalan Surabaya antique market is located in the Menteng district, and it can be a peaceful respite from the clogged-up city streets.
Here, you'll find all sorts of antiques, from vinyls to Dutch porcelain, wayang golek (Javanese puppets), cameras, and accessories salvaged from old ships.
7 – Day-Trip to Thousand Islands
If you want to get out of the bustle of Jakarta for a day, there's a cheap, accessible island escape right within the Jakarta district: Pulau Seribu, or Thousand Islands! This is a great option for a day trip: it's not very touristy, but still cheap and easy to get to.
First of all, you'll need to get to the harbor, where you'll find lots of boats going to different islands. Choose the one you want and hop on! 
Once there, relax on the beach, hike into nature, or check out the local village.
8 – Galeri Nasional Indonesia
The National Gallery of Indonesia is one of the best art exhibits in the city, and it's free! Here, you'll find over 1700 pieces of art, from both Indonesian and international artists, on display.
There are a lot of installations and bizarre contemporary art pieces…so don't forget your camera!
9 – Jin De Yuan
This is Jakarta's oldest Chinese temple, also known as Vihara Dharma Bhakti, and it's located at the heart of the city's Chinatown. It was first built in 1650 in honor of the Buddhist Goddess of Mercy, Kwan-Im.
10 – Museum Wayang
If you're interested in wayang (a traditional Indonesian form of puppet play), or in theatre in general, you must visit this museum. It's located in Kota Tua and exhibits a collection of various forms of wayang. In addition, the museum periodically organizes a wayang theater and a wayang-making workshop.
Indonesian Survival Phrases for Travelers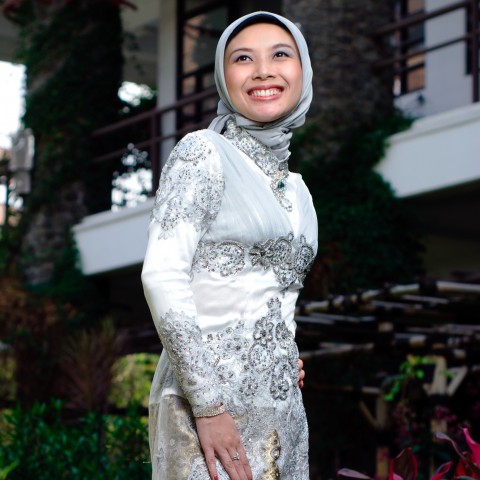 While you'll probably find English spoken in touristy areas, you'll have a much better trip if you learn some Indonesian. 
Here, we've put together a list of some easy-to-learn words and sentences that will help you make the best of your time in Jakarta.
Don't be afraid to make mistakes while there; Indonesian people are super-friendly and they love it when a bule (foreign tourist) makes an effort to speak with them in their native language!
Permisi.
Excuse me. (Also used when you want to get someone's attention)
Mari.
Bye.
Tolong.
Please. (request)
Silakan.
Please. (formal)
Terima kasih.
Thank you.
Makasih. / Trims. (Contraction of Terima kasih)
Thanks.
Sama-sama. / Kembali.
You're welcome.
Ya.
Yes.
Tidak.
No.
Mungkin.
Maybe.
Maaf.
Sorry. / Pardon.
Tidak apa-apa.
No problem.
Bisa bicara bahasa Inggris?
Can you speak English?
Saya bisa bicara bahasa Indonesia sedikit-sedikit.
I can speak a little Indonesian.
Saya tidak mengerti.
I don't understand.
Bisa bicara pelan-pelan?
Can you speak more slowly?
Ini apa?
What's this?
Berapa harganya?
How much is it? (a single item)
Berapa semuanya?
How much is it? (total/in a restaurant)
Berapa ongkosnya?
How much is it? (service, i.e. a taxi)
Saya tersesat.
I'm lost.
Bisa tolong saya?
Can you help me, please?
Di mana kamar mandi?
Where is the bathroom?
Conclusion
See? Jakarta is so much more than just a gateway city. And if you're willing to explore its many attractions, what could be better than being able to communicate with the locals? Start learning Indonesian now on IndonesianPod101.com. 
Here, with the help of our highly qualified teachers, audio podcasts, word lists, and more, you'll be able to start adding another language to your repertoire. And not just any language, but one that will make your experience in Indonesia even more unforgettable. 
Learning a language changes the way you think. It opens your mind, and it's certainly the best starting point to understanding a culture and its people.
Start now, and you'll realize that picking up Indonesian is easier than you think!
Which location on this list do you most want to visit, and why? Let us know in the comments!