One of the most important holidays in Indonesia for those of Chinese ethnicity, the Lunar New Year in Indonesia consists of many unique, traditional celebrations. In this article, you'll learn about Chinese New Year festivities in Indonesia, read about common beliefs and symbolism, and gain a new set of handy Indonesian vocabulary for this holiday.
At IndonesianPod101.com, it's our aim to make every aspect of your language-learning journey both fun and informative—starting with this article! Let's get started.
1. What is the Chinese New Year in Indonesia?
Every year around the beginning of February, ethnic Chinese in Indonesia celebrate Chinese New Year. Chinese New Year celebrations are full of traditions, especially that of praying for abundant good fortune in the coming year. The Chinese New Year celebration in Indonesia is fifteen days long and ends on day fifteen with Cap Go Meh.
2. Dates for the Indonesian Lunar New Year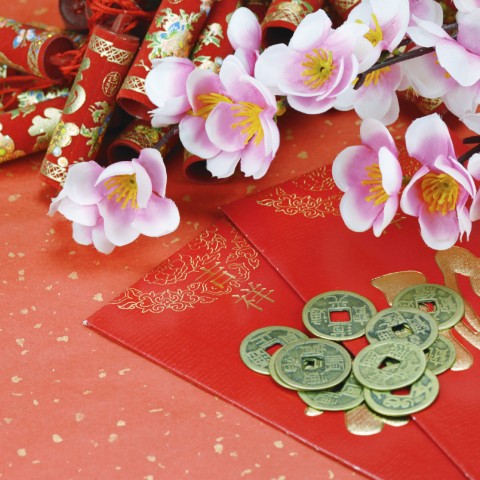 The Chinese New Year is based on the lunar calendar, meaning that its date on the Gregorian calendar changes from year to year. For your convenience, here's a list of this holiday's date for the next ten years.
2020: January 25
2021: February 12
2022: February 1
2023: January 22
2024: February 10
2025: January 29
2026: February 17
2027: February 6
2028: January 26
2029: February 13
Did you know that Indonesians also celebrate the Gregorian New Year and Islamic New Year?
3. Chinese New Year Celebrations & Traditions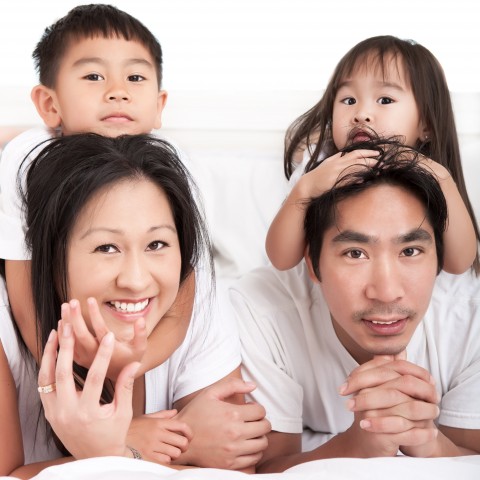 There are many colorful and unique traditions for the Chinese New Year, most of which have to do with warding off bad luck and inviting good luck for the coming year. First and foremost, this involves perfectly cleaning one's home; this is thought to "wash away" any bad luck from the previous year. Another common Chinese New Year tradition in Indonesia is to repaint one's windows and doors before attaching a piece of paper with the Chinese character Fu on them, which symbolically "attaches" good luck to their home.
People will cut their hair and buy baju baru, or "new clothes," to wear on this day. To further bring good luck for the Lunar New Year, Indonesians often wash any statues of gods or goddesses using water and seven kinds of flowers which counteract bad things.
The night before, people open their doors and windows so that good luck can enter, and the lights are kept on to symbolize a bright new year.
On the Chinese New Year, Indonesian keluarga, or "families," will go to temples decorated with lanterns to pray for good luck. In the temple, there are also red pieces of paper containing prayers that are hung from the ceiling. In Semarang, Central Java, Sam Poo Kong Temple is very crowded during Chinese New Year celebrations. Tourists often join ethnic Chinese to witness the ceremonies. All types of food vendors come, offering Semarang specialty snacks, such as wedang ronde, tahu gimbal, and spring rolls.
Chinese New Year celebrations are full of symbolism and meaning. Barongsai, or "lion dance," performances are synonymous with happiness and luck. The amount of food served during Chinese New Year is also symbolic of the twelve zodiacs, consisting of twelve main dishes and twelve types of cake. Some common foods are:
Siu Noodles, which symbolize long life and prosperity
Lapis legit, which symbolizes layers of fortune
Fish, which symbolizes great fortune
Jeruk mandarin, or "mandarin orange"
Bakmi goreng, or" fried noodle"
Buah naga, or "dragon fruit"
Eating porridge is prohibited because it symbolizes poverty.
Singkawang in West Kalimantan celebrates the fifteenth day of Chinese New Year by holding a Tatung parade—that is, one of spirit mediums. In this celebration, the Tatung, who is in a state of trance, will stab himself with a sharp object. Singkawang is the only place in the world that still practices this old Chinese tradition.
4. Good and Bad Colors
The color red is synonymous with Chinese New Year. However, in Indonesia, Lunar New Year tradition also prohibits two colors. Do you know what they are?
In addition to bringing feelings of joy and optimism, the color red is also believed to ward off evil spirits. However, black and white are avoided because black is the bearer of bad luck, while white is the color of death.
5. Vocabulary for the Chinese New Year Festival in Indonesia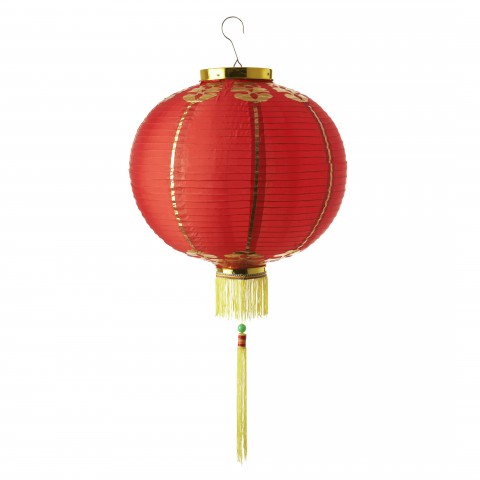 Ready to review some of the Indonesian vocabulary words from this article? Here are the essential words you should know for the Chinese New Year in Indonesia!
Merah — "Red"
Keluarga — "Family"
Vihara — "Vihara"
Lampion merah — "Red lantern"
Angpau — "Red envelope"
Baju baru — "New clothes"
Jeruk mandarin — "Mandarin orange"
Barongsai — "Lion dance"
Bakmi goreng — "Fried noodle"
Kembang api — "Firework"
Buah naga — "Dragon fruit"
Kue keranjang — "Chinese New Year's cake"
Pecinan — "Chinatown"
Perayaan — "Celebration"
Tahun Baru Imlek — "Lunar New Year"
To hear each of these vocabulary words pronounced, and to read them alongside relevant images, be sure to check out our Indonesian Lunar New Year vocabulary list!
Final Thoughts
We hope you enjoyed learning about the Chinese New Year in Indonesia with us! How do you celebrate the New Year in your country? Let us know in the comments!
If you're interested in learning even more about Indonesian culture and celebrations, you may find the following pages useful:
Learning Indonesian doesn't have to be boring or overwhelming—with IndonesianPod101.com, it can even be fun! Whatever your reasons for wanting to learn the language or immerse yourself in the Indonesian culture, we have your back!
If you're serious about mastering the Indonesian language, create your free lifetime account today and learn Indonesian like never before!