As many guidebooks will tell you, Indonesia is a happy country. The locals look on visitors with warmth and welcoming.
But what happens when you get on their wrong side?
To be honest, not much. It takes something really severe to bring Indonesians to confrontation. The worst thing that happens is that you get passed up for opportunities and friendships because people think you're not that pleasant to be around. But that's still awful!
So to avoid a scenario like that, it's important that you become familiar with etiquette in Indonesia. To help you out, we've put this article together for you, outlining everything you need to know about table manners in Indonesia and more. You may be surprised to know how far knowing just a little etiquette in Indonesian culture can get you!
Table of Contents
1. How to Make Polite Suggestions
Let's start with one of the biggest cultural hurdles to overcome in Indonesia: Making suggestions to other people, or telling them that they're wrong.
Put simply, the western approach will not treat you well. Telling someone directly that their idea is bad, or even that you're offended by their behavior, will go over very poorly and may cause a very painful, awkward silence.
If you want to do this more in line with the etiquette and customs in Indonesia, we can add the particle ya at the end of a sentence to soften the blow of asking someone to do something.
Ingat menulis pekerjaan rumahmu, ya.
"Remember to do your homework, won't you?"
And when the listener is to be included in whatever you're suggesting, you can try using mari:
Mari kita pergi sekarang.
"Let's leave now."
This is more polite than the same structure with Ayo:
Ayo, kita pergi sekarang.
"C'mon, let's go now."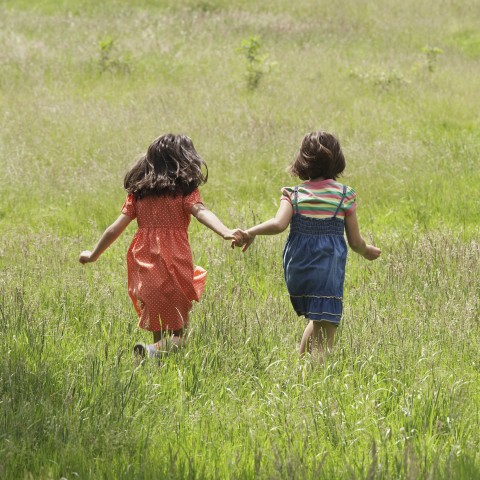 How about not doing things?
2. Saying "Let's Not"
As you walk around Indonesia, you'll see one word pretty heavily represented on signs around town. That word is jangan, and since it's often seen with a big red X over a stick figure, it's not hard to figure out that it means "don't."
And though it may sound a bit strange that it's the same word, the polite way to make a negative suggestion is to simply say the equivalent of "Let's don't do this."
Jangan kita pergi sendirian.
"Let's not go alone."
3. Proper Table Etiquette in Indonesia: Etiquette While Dining
Table manners and eating etiquette in Indonesia are an essential aspect of general good etiquette of Indonesia. For the most part, in Indonesia you'll be provided with a fork and a spoon for your meal. Some nicer restaurants will give you a knife as well, but even in Chinese-style places, you'll generally have to ask for chopsticks.
Permisi, bisa minta sumpit?
"Excuse me, can I have some chopsticks please?"
As for dining etiquette in Indonesia, know that Indonesians generally eat quietly without any chomping or munching sounds. Do your best to finish all your food, as it's bad manners to waste it.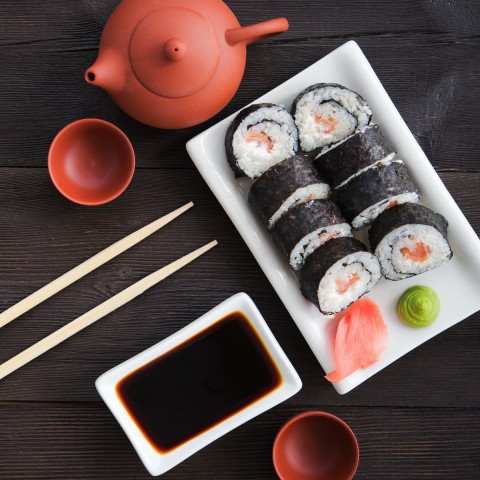 Once you finish eating, you've got a choice to make. Here's where there's a bit of a confluence between table etiquette in Indonesia and in Western cultures.
In smaller places, you simply get up from the table and go over to the register to pay when it's time to leave. Larger places will have waiters ready to hand you the bill if you desire to pay from your seat.
It's polite to address waiters as mas and waitresses as mbak, particularly on the island of Java (these are Javanese words, after all).
Permisi Mas, minta bill.
"Excuse me, waiter, I'd like the bill."

It sounds rude in English to address a waiter as "waiter," so you can think of it more like "sir."
Permisi Mbak, mau bayar.
"Excuse me, miss, I'd like to pay."
But they'll also be totally ready and willing to receive you at the register. Once they hand you the receipt, they'll invariably ask you to look it over first.
Mohon dicek dulu…
"Please check it over first."
All these instances of mohon or "requests" being thrown around is a signal that this is all very polite language. Feel free to use these sentence structures in other situations, too!
Though you may see a modest tip jar at the register, most people don't tip for meals. Gratuities and city taxes are often automatically added anyway for big parties.
4. Etiquette While Sightseeing
Whether you hop on a tour bus or take your motorbike to a remote mountain, you should have a general idea of what kind of behavior is expected from tourists around Indonesia. Or, in other words, basic social etiquette in Indonesia.
Although Indonesia receives countless tourists from all over the world, it still maintains a reputation for being very warm and welcoming to each and every one. That doesn't mean you should test it, though. Every local of a well-touristed city has anecdotes of some group of boorish visitors that drank too much and left the beach a mess.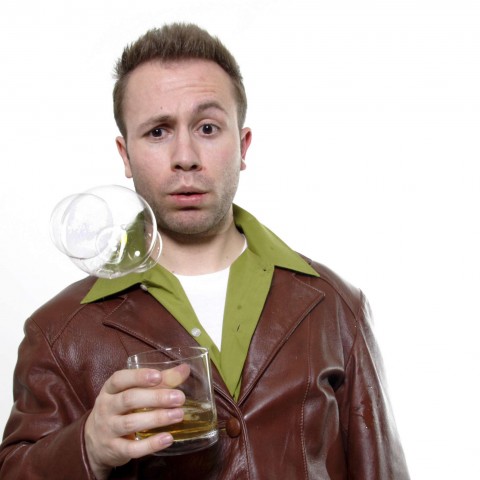 So even though you might not get publicly reprimanded (for Indonesians are loath to call someone out in public), any reckless behavior you do indulge in has an effect. Better avoid it.
The number-one polite phrase for travelers is this one:
Boleh saya ambil foto?
"Can I take photos?"
You also can't go wrong with the flattering phrase:
Semuanya di sini cantik sekali!
"Everything is so beautiful here!"
5. Etiquette for Greetings
Now, let's go over the basic customs in Indonesia for greeting and introducing yourself.
The most polite way to introduce yourself is to literally say "introduction" or perkenalkan before you tell people your name. It might sound a bit odd if you're not used to it, but after a little practice, it rolls right off the tongue.
Perkenalkan, nama saya Veni…
"Let me introduce myself, my name is Veni…"
There are two particular body gestures that immediately reveal that someone is Indonesian. The first is touching your hand to your heart after shaking hands.
A visitor should be aware that many conservative Muslims prefer not to have physical contact with members of the opposite sex. Although this belief isn't held as strongly for many young Indonesians, be aware of this possibility and don't be offended if someone simply places their hand to their heart directly instead of accepting a handshake.
Senang bertemu dengan Anda.
"Nice to meet you."
With these phrases, you can't go wrong, and you'll be able to follow the cultural etiquette in Indonesia for greetings like it's nothing.
6. Etiquette for Visiting Others
If you get the chance to be received as a guest in an Indonesian home, you'd better get ready to eat. First, your host will bring out food, usually sweet tea and small finger foods such as fried tofu.
It's considered rude to refuse this offering, and you really don't have to eat much to be polite. However, if you have a medical condition or allergy, you could say:
Maaf, saya tidak bisa makan (jamur).
"Sorry, I can't eat (mushrooms)."
Once you do eat something, though, you'd better follow up with thanks or a compliment.
Enak sekali!
"Very tasty!"
7. Getting Around with Transportation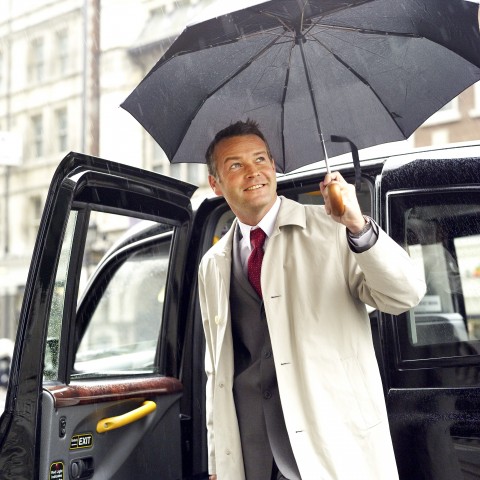 By far, the most common way for locals to get around is with one of the two ubiquitous ride-sharing apps, Grab and Go-Jek. These apps are almost entirely interchangeable, but everybody has both of them so they can compare prices and availability.
The typical transaction goes like this: You open the app and select the destination you want, then when the driver arrives, they send you a text or give you a call. Here are some useful polite phrases for that call:
Maaf, tunggu sebentar.
"Sorry, please wait a moment."
Saya sudah sampai.
"I'm already here."
Mohon tunggu dua menit lagi.
"Please wait another two minutes."
Then you get in the car or on the motorbike and zip off. When you arrive, it's considered polite to give a small tip. This is easy when paying in cash, as you simply say:
Tidak usah kembalian.
"I don't need the change."
Or more explicitly:
Ini tips untuk Anda
"This is a tip for you."
Yes, the word for "tip" in Indonesian is just tips!
By the way, the best Indonesian conversations you can have are those with taxi drivers. You're paying for their time, and they're happy to chat with a visitor!
8. Business Etiquette in Indonesia
Here's an interesting thing about formal address in Indonesian. It's important to use the proper pronouns when necessary, but you'll also find that people tend to address others by a title plus their first name.
Mr. Andy sudah makan?
"Have you eaten yet, Mr. Andy?"
This business meeting etiquette in Indonesia makes plenty of sense in a society where a significant proportion of people only have one name to begin with.
Furthermore, one of the more subtle differences between Indonesian and Western culture is that, in Indonesia, you don't always tell someone when you don't understand. This can lead to some problems in the boardroom, as you can probably imagine.
Apakah Anda punya pertanyaan apapun?
"Do you have any questions?"
This is a good way to avoid the potential embarrassment of having someone admit they don't understand.
You can also be a little bit more direct. Review what you've gone over and say:
Apakah Anda mengerti apa yang saya sedang bilang?
"Do you understand what I'm saying to you?"
Lastly, you should always keep in mind the concept of jam karet, literally "rubber time." Things simply may not happen when you want them to, or even when you agreed on them being done.
There's nothing in Indonesian culture to drive them to stick to deadlines when there's life to live. One of the most dreaded signs for an expat to see at a government office is ISTIRAHAT, otherwise known as "break time!"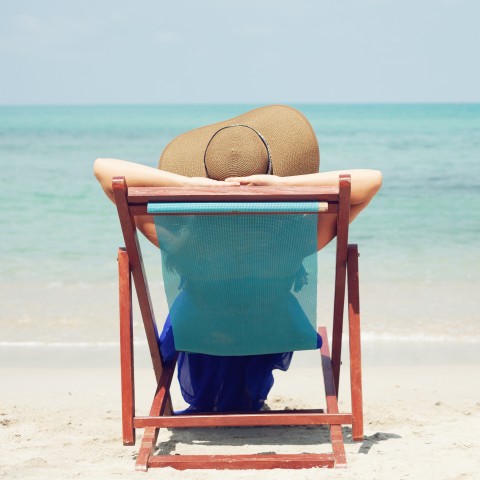 9. Conclusion: How IndonesianPod101 Can Help You Master Indonesian
By now, you should be equipped to use the Indonesian language not only correctly, but politely as well.
If, for some reason, you make mistakes, don't sweat it. Many Indonesians shrug off some pretty rude behavior from foreigners, simply reasoning that they're ignorant (and not malicious).
Now you have the chance to be neither!
Using etiquette correctly is something that has very subtle benefits. It's like raising your charisma score in a video game. People treat you better and things go easier for you—and it's all because you had the presence of mind to consider the culture of wherever you went.
Are any of the etiquette and customs in Indonesia we went over similar to those in your own country? Or very different? Let us know in the comments!
Author: Yassir Sahnoun is a HubSpot certified content strategist, copywriter and polyglot who works with language learning companies. He helps companies attract sales using content strategy, copywriting, blogging, email marketing & more.