On National Heroes' Day, Indonesians commemorate and honor all those who lost their lives in their 1945 battle against the British. Many people on both sides lost their lives, but in the end, Indonesia was able to remain free from Dutch colonial rule. This day is sometimes referred to as Warriors Day or National Hero Day.
In this article, you'll learn about the history of Heroes' Day in Indonesia, how Indonesians observe it today, and some practical holiday vocabulary!
At IndonesianPod101.com, we hope to make every aspect of your language-learning journey both fun and informative!
1. What is Heroes' Day in Indonesia?
On Indonesian Heroes' Day, Indonesians commemorate the deaths of 16,000 Indonesian and 2,000 British soldiers in a three-week-long bloody battle. This battle resulted from Indonesia's resistance to British efforts of returning Indonesia to the Dutch.
The battle of November 10, 1945 was triggered by the death of Brigadier Mallaby, an accident that could have been avoided. However, the British government reacted by sending 24,000 soldiers to occupy Indonesia. The Battle of Surabaya was acknowledged by the British as the hardest war after World War II, and it was marked by two generals, three British war aircraft, and thousands of British soldiers.
2. When is Indonesian Heroes' Day?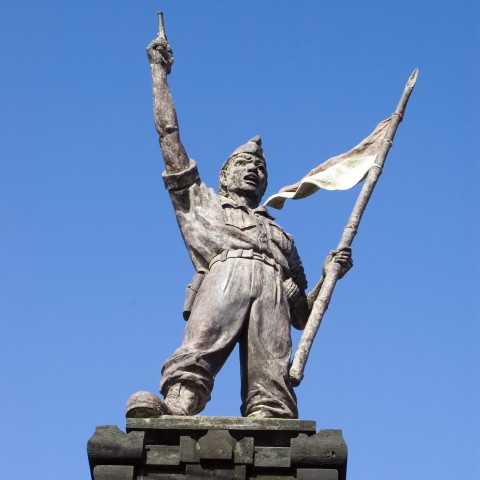 Each year, Indonesians celebrate Heroes' Day on November 10.
3. Celebrations & Traditions for Heroes' Day in Indonesia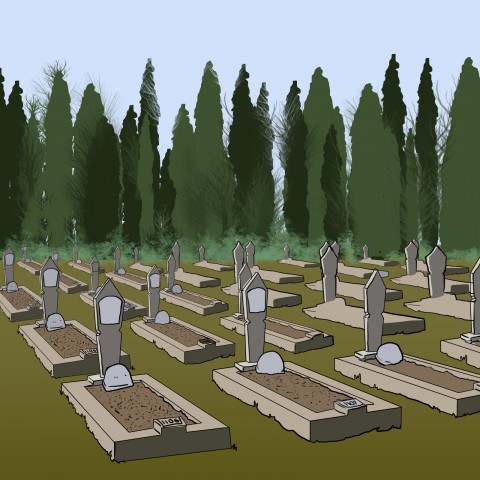 Every November 10, each house in Indonesia displays the red and white flag half-mast. All members of society pray for the spirits of the national heroes and meditate for sixty seconds all at once at 8:15 local time. The President of Indonesia leads a national visit to the complex of Taman Makam Pahlawan Kalibata, Jakarta, which is followed by a flower sowing procession. On that day, the President also announces the granting of the National Hero title at the Istana Negara.
In Makassar, South Sulawesi, the commemoration is held on the deck of KRI Kerapu, a warship of the Indonesian National Army Navy. Seven miles off the LANTAMAL VI floating dock, after the ceremony, participants drift a flower bouquet consisting of the three forces of the Indonesian National Army and the Indonesian National Police.
In Solo, Central Java, Heroes' Day is commemorated in a lively way. The historic steam train Sepur Kluthuk Jala Dara, filled with old and young residents alike wearing freedom fighters' costumes, travels around Solo city. It's not just that; Jalan Slamet Riyadi becomes the center of the celebration by the expansion of a giant red and white flag that measures 4 x 6 meters. The commemoration, which falls on the same day as car-free day, enables the meditation and the flag ceremony to be held in the middle of the main street of Solo city.
4. The British Soldiers
Why were the British soldiers in Indonesia at that time?
After losing the war, the Japanese had to get out of the occupied countries, including Indonesia. The British soldiers then came to Indonesia to disarm the Japanese soldiers, to free the Japanese prisoners of war, to discharge the Japanese soldiers, and finally to return power over Indonesia to the Dutch.
5. Essential Heroes' Day Indonesian Vocabulary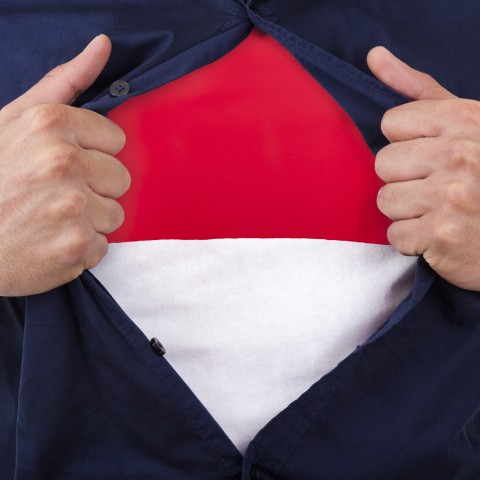 Here's the essential vocabulary you need to know for Heroes' Day in Indonesia!
Hari Pahlawan
"Heroes' Day"
Pertempuran
"Battle"
Jasa
"Merit"
Upacara peringatan
"Memorial ceremony"
Penjajah
"Colonizer"
Insiden
"Incident"
Konflik
"Conflict"
Perjuangan
"Struggle"
Bambu runcing
"Sharpened bamboo"
Taman Makam Pahlawan Kalibata
"Kalibata Heroes Cemetery"
Lomba orasi
"Speech contest"
To hear each of these words pronounced, and to see them alongside relevant images, be sure to check out our Indonesian Heroes' Day vocabulary list!
Conclusion
We hope you enjoyed learning about National Heroes' Day in Indonesia with us, and that you were able to take away something valuable.
Learning about a country's culture and history may be the most exciting and enriching aspects of trying to master a language. If you enjoyed this article and want to keep delving into Indonesian culture, you may find the following pages interesting:
Does your country have a similar day for remembering and honoring those fallen in battle? Let us know in the comments!
Learning a new language is a difficult task, but at IndonesianPod101, we believe that you really can master Indonesian. And we'll be here with help and encouragement on each step of your language-learning journey!
Happy Heroes' Day, Indonesia!