Indonesian Independence Day is the most important holiday in the country, celebrated countrywide and even by Indonesians currently overseas. On Independence Day, Indonesians commemorate the signing and reading of its Declaration of Independence in 1945, freeing it from a long and terrible Dutch colonial period.
Learn about the history of Indonesian Independence day with IndonesianPod101.com, and make your language-learning that much more meaningful.
1. History of Indonesian Independence Day
Indonesia Independence Day is the celebration of when the country's Declaration of Independence was signed and read in 1945. This text contains a declaration that the islands in the Archipelago unite into one sovereign country, thus rejecting the Dutch colonization.
This Dutch colonization was known at the time as The Dutch East Indies, and it was founded in the early 1800s (though the Dutch actually had influence on what is now Indonesia since about the year 1600).
While this colonization did have a few positive effects on the Indonesian people, such as allowing them to gain market insight, giving them the opportunity to learn a foreign language, and introducing them to new technologies, the overall experience was negative. Indonesians were forced into labor, given poor wages, and many even starved to death. This led to the development of the Indonesian Declaration of Independence, which finally separated Indonesia from its Dutch colonialism.
2. When is Independence Day in Indonesia?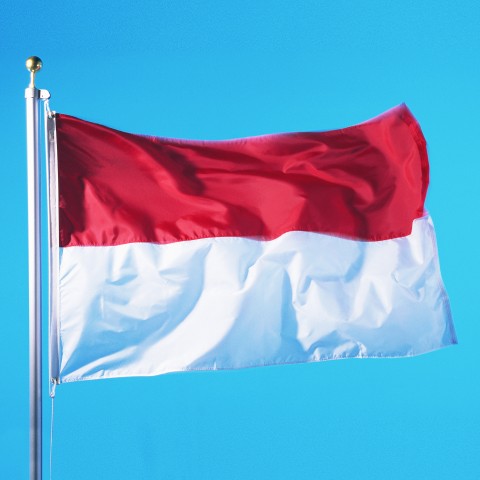 The Independence Day of the Republic of Indonesia falls on August 17, the day when Soekarno and Hatta signed and read the Declaration of Independence in 1945.
3. Indonesian Independence Day Celebrations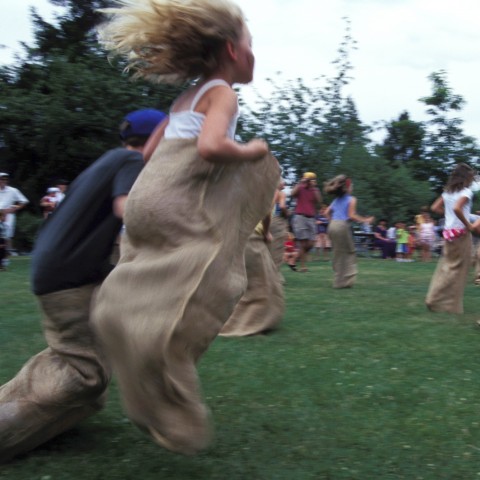 Independence Day is usually filled with traditional game competitions in villages and cities across the whole archipelago. These activities are meant to establish unity and foster kinship.
The most popular game is panjat pinang (climbing the slippery pole). People jostle to climb the pole, which has been smeared with lubricant, to reach the presents at the top. This game invites laughter, because the participants usually slip and fall onto the participants below.
Similar to panjat pinang, people in Pekalongan, Central Java, have a tradition of not climbing the pole, but walking on it. This tradition is called meniti pucang (walking on pucang or pinang). The pole is positioned horizontally on the river, and the participant who walks on it the longest wins. In this case, the losing participants fall into the river.
Banjar has yet another different tradition. For generations, the residents have upheld the ngubyag balong tradition of catching fish in a pond. Equipped with nets, baskets, and sacks, hundreds of residents get ready to go into the pool. Before the fishing begins, residents and local public figures hold a prayer for the goodness of the Indonesian nation. After that, they go into the pool and scramble to catch the quintal (100 kilograms or about 220 pounds) of free fish in it.
As expects, Indonesians show their pride and love for their country by hoisting the Indonesian flag. And celebrations aren't limited to those living in Indonesia—Indonesians who are currently overseas can celebrate their country by visiting their embassies around the world.
4. What Else is Indonesia Independence Day Called?
Indonesians have two other popular names for their Independence Day: 17 Agustusan (referring to the holiday's August 17 date) and Tujuhbelasan, which refers to all activities held in the spirit of celebrating Independence Day.
5. Useful Vocabulary for Indonesian Independence Day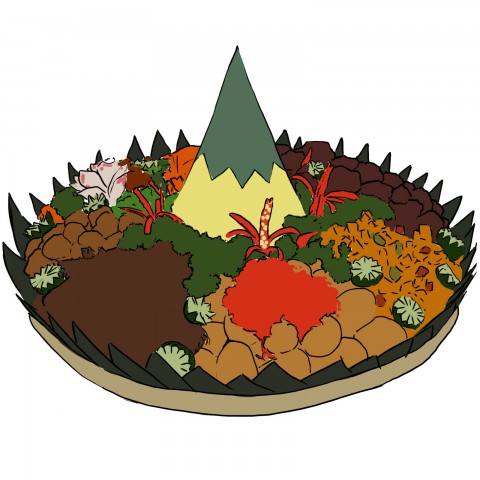 Here's some vocabulary you should know for Indonesian Independence Day!
Televisi — "Television"
Hari Proklamasi Kemerdekaan R.I. — "Independence Day"
Kembang api — "Firework"
Nasi Tumpeng — "Tumpeng"
Tarik tambang — "Tug of war"
Bendera merah putih — "The red-and-white flag"
Lomba panjat pinang — "The pole climbing contest"
Lomba balap karung — "Sack race"
Lomba makan kerupuk — "Krupuk race-eating contest"
Upacara bendera — "Flag-raising ceremony"
Hormat! — "Salute!"
To hear each of these vocabulary words pronounced, check out our Indonesian Independence Day vocabulary list!
Conclusion: How IndonesianPod101 Can Help You Master Indonesian
We hope you enjoyed learning about Indonesian Independence Day with us, and that you took away something valuable from this lesson. When did Indonesia gain independence, and who did Indonesia gain independence from? Let us know in the comments, and while you're at it, tell us a little about your own country's Independence or National day!
To continue learning about Indonesian culture and the language, explore IndonesianPod101.com and take advantage of our multiple learning tools. There's something for every type of learner:
If you prefer a one-on-one learning approach, or want to give it a try, be sure to upgrade to Premium Plus. In so doing, you'll gain access to your own personal Indonesian teacher as well as a personalized learning plan based on your needs and goals.
Whatever your reason for learning Indonesian, know that your hard work will pay off! And IndonesianPod101 will be here with you on each step of your journey to Indonesian mastery.